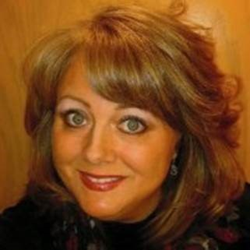 (PRWEB) May 24, 2016
Further consolidating its global executive leadership team and highly successful 2016 growth strategy, Pole To Win International (PTWI) announces the appointment of Stacy Spradling to the position of Vice President, Human Resources. Stacy will oversee PTWI's global Human Capital Management, Talent Acquisition and Employee Life Cycle functions throughout PTWI's growing footprint of 15 wholly-owned studios on 3 continents. Her role commences on May 24th 2016.
Deborah Kirkham, President and Chief Operating Officer of PTWI, said "I am extremely happy to welcome Stacy to the Pole To Win International Executive Team. PTWI is fiercely committed to the professional development and welfare of our 1000+-strong family of innovators and experts, and we are continually reviewing and evolving our staff engagement programs. With Stacy's extensive experience of talent management, international compliance and HR strategy, we will further build on our excellent global results for employee recruitment, satisfaction and retention as key contributors to our ongoing growth and success."
Stacy joins PTWI from Radius Global Solutions where she was the HR leader responsible for HR strategies, policies and procedures for a large workforce spanning multiple territories across the US, APAC and India. She has also held senior HR management positions at BPO services provider SYKES Enterprises, and integrated marketing solutions firm ACCENT Marketing.
Speaking about her appointment with PTWI, Stacy said "PTWI's established global footprint and uniquely international culture present fantastic opportunities for the company's continued expansion into new territories and markets. I am delighted for the opportunity to support the company's excellent employee-centric ethos, and directly contribute to its vision and ambitions for the future."
*****
Notes to Editor:
Pole To Win International is the world's premier product lifecycle solutions provider with 1000+ team members across 13 studios worldwide. Our range of services includes: quality engineering, quality assurance, localization, customer experience, voice production, performance capture, and script writing services. We offer over two decades of experience and the infrastructure to create customized support for projects and companies of all sizes.
Pole To Win International (PTWI) is a holding company of Poletowin Pitcrew Holdings Inc. POLE TO WIN is a registered trademark of Pole To Win Co., Ltd in Japan and other countries. All rights reserved. For more information, visit http://www.ptw-i.com Stay connected with PTW International on Facebook, Twitter and LinkedIn.