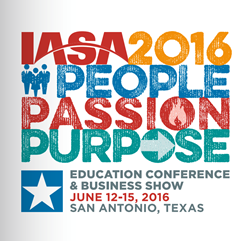 As the leading partner for Alfresco ECM, Activiti BPM, and Ephesoft Intelligent Capture, we bring guidance and targeted customization based on your specific needs
Boulder, CO (PRWEB) May 25, 2016
Zia Consulting, Inc., the leading provider of Enterprise Content Management (ECM) and Intelligent Document Capture business solutions, will exhibit at the IASA Annual Educational Conference and Business Show. The event will take place in San Antonio, TX, June 12–15.
Many insurance organizations are placing high priority on improving process efficiency to deliver measurable business results. From applications to claims, these companies are looking to modernize the way they interact with core systems, reduce costs, increase customer satisfaction and retention, and address cyber security and compliance.
Zia places an emphasis on providing insurance automation solutions targeting the costly and complex document processing tasks that exist across the organization. These solutions, powered by Alfresco and Ephesoft, are designed to deliver a rapid return on technology investment. By leveraging intelligent classification, advanced BPM, content management, and enterprise integration, the solutions deliver immediate cost savings, enhanced customer service, and improved governance. Zia services are tailored to create insurance document automation solutions for organizations worldwide—including life insurance, property and casualty, and reinsurance.
"As the leading partner for Alfresco ECM, Activiti BPM, and Ephesoft Intelligent Capture, we bring guidance and targeted customization based on your specific needs," said Phil Robinson, SVP at Zia Consulting, "Our solutions let employees continue to work with the tools they use already—ensuring user adoption—including integration solutions focusing on core insurance management systems. We also automate the security and RM process to deliver enterprise governance."
At the IASA show, Zia will be demonstrating their claims automation solution accelerator which includes intelligent classification and extraction, smart routing, a centralized content hub, and more.
To learn more about the IASA Conference or to register, visit https://www.iasa.org/conference
###
Zia Consulting delivers Enterprise Content Management (ECM) solutions that address the content chaos needs of your enterprise to better manage and secure important documents. Our solutions are utilized by leading organizations and tackle the key issues of ECM user adoption, the need for lower total cost of ownership, and a desire for ECM modernization. We bring start-to-finish guidance and customization based on your organization's needs, working closely with your team to enable you to be self-sufficient.