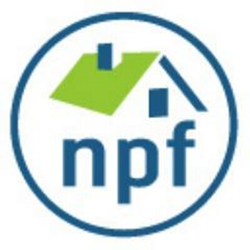 Philadelphia, PA (PRWEB) May 25, 2016
New Penn Financial, a Philadelphia based lender, will hold a job fair on Wednesday, June 1st from 2 p.m. to 7 p.m. at 11220 Lee Jackson Memorial Highway (Route 50) in Fairfax, Va. New Penn seeks to fill 10 open roles including Junior Processors, Processors and Team Leads.
Spanning over 30 states, the Philadelphia-based lender has over 140 office locations. New Penn has been recognized by Scotsman Guide a Top Mortgage Lender and has appeared on the Inc. 5000 Fastest Growing Private Companies list for the past four years. Mortgage Executive Magazine's lists New Penn as one of their Top Lenders and 50 Best Companies to Work For.
About New Penn Financial
New Penn Financial® continues to assemble deeply experienced and highly seasoned industry leaders, making us one of the fastest growing lenders in the nation. As a direct lender and servicer, we have positioned ourselves to be able to provide loans that serve a variety of scenarios. This allows us to assist more customers while maintaining the highest compliance standards, ensuring great customer service at every stage. Our leadership has successfully and strategically directed their teams to be prosperous during the downs of a challenging economy while capitalizing on the potential of a robust one. This depth of wisdom and focus on quality allows us to innovate with confidence, develop superior products, provide exceptional service and support, and back it up with the kind of solid foundation that is renewing the American Dream, all across the country.