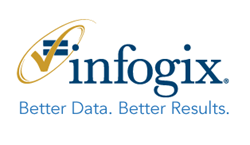 Infogix provided Western Health Advantage with the guidance, education and data management needed to get their EDGE Server submissions done on time and in compliance with the 90 percent threshold.
Naperville, Ill (PRWEB) May 25, 2016
Western Health Advantage, a nonprofit healthcare company serving employers and families in Sacramento, Yolo, Solano, El Dorado, Placer, Marin, Napa and Sonoma counties, today announced that by working with Infogix, a leader in helping companies provide end-to-end data analysis across the enterprise, it has successfully completed EDGE Server submissions imposed by the Centers for Medicare and Medicaid Services (CMS).
Today's healthcare reform legislations require health plans to upload de-identified enrollment data, medical claims data, and pharmacy claims data to EDGE Servers, which allows the U.S. Department of Health and Human Resources (HHS) to calculate risk scores for the Risk Adjustment (RA) and Reinsurance (RI) programs. Before this calculation takes place, HHS either accepts or rejects the information based on conducted validations. If data is rejected, plans must investigate, fix and resubmit the transactions in order to ensure that reinsurance and risk adjustment calculations are correct.
"Working with Infogix, they were able to provide end-to-end management of data preparation, submission, and error resolution process, while ensuring the overall integrity to minimize duplicates, errors or omissions," said Ali Darugar, CIO, at Western Health Advantage. "We had the option to submit the data on our own, but by partnering with Infogix we were able to relieve the strain by automating the process and continuously keeping up with regulatory changes."
Western Health Advantage experienced multiple key benefits, including:

A reporting and reconciliation tool that allowed administrators to view data submitted.
A solution which allowed quick and easy ways to work errors and resolve them
Automated processes that simplified the audit workflow by providing an audit trail as evidence that controls are protecting the integrity of the data.
Summary and detailed reports with the option of additional reports such as Risk Analysis and Risk Adjustment, among others.
The ability to capture data from any legacy or distributed format.
Infogix works closely with many customers to help meet EDGE Server submission requirements. Using the Infogix EDGE Server solution, Infogix customers are provided a robust solution that is able to respond to all aspects of the regulation with a comprehensive set of pre-configured business rules, along with reconciliation processes and dashboards. These pre-configured components are fully customizable, and allowed Western Health Advantage to implement according to their specific needs. Using the Infogix EDGE Server solution, all Infogix EDGE Server customers made the 90 percent threshold of acceptance in their first submission.
"As the EDGE server mandates evolve, submissions will have more stringent requirements, increasing the strain on an organization's resources and support. If meeting the EDGE requirements is not done strategically, it can significantly impact an organization's revenue, compliance and operations," said Angsuman Dutta, executive vice president of customer development at Infogix. "We were happy to partner with Western Health Advantage and provide them with the guidance, education and data management needed to get their EDGE Server submissions done on time and in compliance with the 90 percent threshold."
To learn more about Infogix visit http://www.infogix.com.
About Infogix, Inc.
Infogix helps solve business challenges by analyzing data as it moves through complex business environments to improve the customer experience, corporate profitability and operational efficiency. The Infogix Enterprise Data Analysis Platform improves data quality, ensures effective transaction monitoring, provides balancing and reconciliation, identifies and predicts fraud and customer behavior. Infogix provides best-in-class solutions that seamlessly integrate into operations and allow clients to manage highly complex, data intensive business environments. By analyzing, processing and monitoring 100 percent of data in real-time or in batch, Infogix is able to provide proactive and actionable intelligence to manage operational workflows and steps. To learn more visit http://www.infogix.com or @Infogix.