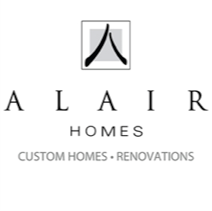 NANAIMO, BC (PRWEB) May 25, 2016
After selling out all 10 of its Canadian building regions in less than three months, Alair's unique business model is now taking a firm hold in the United States with the announcement of its fourth American territory in South Carolina, facilitated by the signing of veteran contractor Jennings Smith of Summerville, SC. Smith brings with him a team of project managers and 15-years of hard-earned business success with Reality Construction as Alair launches in the state in May 2016.
As the founder of Reality Construction, Smith's decision to join the growing network of homebuilders at Alair was anything but black and white. Smith feared he would have to abandon his brand and the relationships he built throughout his years of custom home building and remodeling experience. But, as he learned more about Alair's unique franchise concept, he realized he had the unique opportunity to maintain and grow his current client base, and continue working with the elite group of contractors and veteran project managers he's worked so hard to build.
"Alair is doing something no one else in the industry is doing: combining the shared knowledge and experience of the top contractors in North America with a unique system of transparency for customers," Smith said. "As we learned more about the value this system would bring to both my existing project managers and our customers, the choice to become Alair's newest partner became an easy one to make."
"People are worried we are going to try and sell them a franchise when we first reach out to them", said Alair Regional Partner, Dave Young, who is working with Smith to launch new projects across South Carolina. "But, if we approach someone, it's because we've identified a characteristic that we seek in potential partners. We speak to them about their growth goals and the challenges they face in their current business model and offer a solution. That's helping us to drive new growth at an incredible rate."
Smith's passion for helping clients identify their dream homes and then make them a reality helped him immediately stand out from other contractors in the state. His roots run deep in South Carolina as an eighth generation Charleston native and the Clemson University graduate is eager to develop new properties under the Alair umbrella.
Alair has identified more than 20 potential independent offices in South Carolina in its development plans, but the brand works carefully and deliberately to select the proper partners. Alair recognizes that its network is only as strong as the owners it selects, so the brand works to partner with driven contractors who have both a strong portfolio of work and the character and desire to be an important part of a growing movement in the industry.
"We work diligently to identify demographics and market trends before we even set a timeline for expansion," said Young. "That's fully dependent on finding the right people. There are thousands of builders and remodelers in South Carolina who face risks and challenges with their current business. Out of those thousands, we are seeking those that want to take their company to the next level and have the passion and commitment to strive for a better way to serve their clients."
South Carolina represents the first part of a two-pronged development focus for Young, along with neighboring North Carolina. Anchored by the Charlotte and Raleigh-Durham regions, Alair aims to open an additional 20 locations across the state, and is now in final talks with a potential partner to develop in the Charlotte market.
"The ability to partner with experienced, local contractors is the key to building Alair's growing influence on the industry," said Young. "That local expertise connects us to the communities we serve, and it's driving us toward more rapid success than ever before in 2016."
Since its inception in 2006, Alair Homes has quickly distinguished itself as the market leader in custom home building and renovations across Canada. Through partnerships with highly qualified and motivated entrepreneurs like Smith, the brand is poised to build upon its strong track record of success in the United States.
Alair's proprietary Client Control™ system builds a transparent partnership between homebuilder and client by eliminating the traditional ways of conducting construction business. In the past, contractors have either operated under a fixed price or charged "cost-plus," a pricing model with variable costs added to a flat fee. Client Control™ eliminates the choice between the two by allowing customers to maximize involvement in the home building and renovation process, from breaking ground to turning the key.
Alair Homes has also set itself apart by developing a unique 100 percent customer-funded homebuilding model, which leaves franchisee capital untouched by construction costs and keeps business investment low. Alair's successful corporate infrastructure, proprietary software and marketing initiatives put franchisees on the fast track to success.
For franchise opportunities, please visit: http://www.alairfranchise.com/
ABOUT ALAIR
Founded in 2007, Alair has built a construction management network of outstanding and experienced business owners to complete more than 1,800 premier custom home and renovation contractor projects. With the unique Client Control™ approach, Alair shares every aspect of projects with customers, keeping them informed throughout the entire building process. As the only builder in North America that performs all custom home projects exclusively using the Client Control™ method, creating value and quality in everything that they do is the cornerstone of the Alair culture and philosophy. Currently serving prominent communities in Canada, Alair is rapidly expanding throughout the U.S. Armed with the experience of longtime construction and building professionals, Alair is a one-stop shop for home renovation and remodeling, and was honored in 2016 by the Canadian Franchise Association as one of the country's best new emerging franchise systems. For more information please visit http://www.alairhomes.com. To learn more about franchise opportunities please visit http://www.alairfranchise.com.