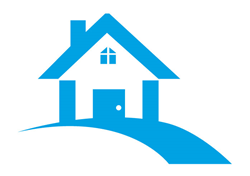 COListings' business model helped me grow my team and my business. The tools helped me increase my sales by 50%! Growing my team has helped me to help others learn the real estate business and helped me serve my clients better."
Denver, CO (PRWEB) May 26, 2016
COListings announced the launch of their new team service program to develop its agents. The service program is expected to create a work life balance for its agents while still growing their business. The team services include but are not limited to, no monthly office fees, lead generation tools, free website setup and management, free coaching, custom CRM and transaction software. Services also include a transaction/listing coordinator, a house cleaner for all listings, staging consultations, listing advertisements and closing gifts. The company will also provide professional photography and virtual tours using Matterport. This cutting edge technology offers explorable 3D models of their listings to create an online open house so users can walk through a home anywhere and anytime. These services are geared toward helping its agents provide exceptional real estate services for their clients. The clients that have experienced the new program are already referring new business due to the new program.
When Contacted, Artie Manfredi, Principal Broker & CEO of the company said, "The team approach is allowing our agents to focus on what is most important. Instead of pouring over tedious emails and mundane tasks, they are able to spend more time and energy on their clients and growing their business." He further added, "The team approach also allows our agents to achieve balance in their lives. They are able to take time off and know that someone is taking care of things. It enables them to relax and not have to watch their phone and email every second of the day. This has proven to be the secret to balance."
Amy Ryan, a Lead Agent at COListings stated, "I left a large brokerage firm because they didn't accommodate teams. COListings' business model helped me grow my team and my business. The tools helped me increase my sales by 50%! Growing my team has helped me to help others learn the real estate business and helped me serve my clients better."
For more details please visit http://www.COListings.com.
About COListings
COListings is an established real estate company that serves its community, its clients and its agents. Their custom technology and team approach ensures professional and high quality services and marks their expert position in the market.
CONTACT INFORMATION
Contact Person: Artie Manfredi
Contact Number: 720 515 4781
Email-id: Realtors(at)COListings(dot)com
Website: https://COListings.com
Address: 7010 Broadway, Suite #320, Denver, CO, 80221