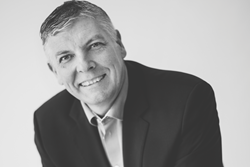 "Executives seem to ignore the need for ensuring that mission-critical systems function as intended. This is alarming."
(PRWEB) May 26, 2016
Coromatic, the leading provider of critical facilities solutions, today presents the results of its annual critical facilities site management survey that covers operations and maintenance of mission-critical facilities. The survey, which has been conducted among site managers in 24 countries across the globe, revealed that a majority of managers claim that an infrastructure shutdown severely affects their business. However, the same companies also revealed major problems in management and control of their mission-critical facilities.
Mission-critical systems, or mission-critical facilities, is the infrastructure that must be in place to support an organization's central power and data communications supply –ensuring, for example, that a transport company's trains run on schedule, that hospitals operate without interruptions, that banks can perform transactions, and that municipal water supplies do not shut down.
Coromatic's survey results reveal major shortcomings in the management and control of companies mission-critical systems. During the past two years, close to half (49%) of the survey respondents had not performed business impact analyses (BIA) to verify the criticality of their site operations and the vulnerability of these in relation to operational disruptions. During the same period, almost as many (45%), indicated that they ran their facilities without service level agreements (SLAs). However, the respondents' awareness of the business risks with disruptions to site operations is high. More than 70% of the responding site managers stated that interruptions to a mission-critical facility would have severe or extremely severe effects on their company's overall business. 25% indicated that the entire company would be jeopardized in case of a disruption to a mission-critical facility.
"It's clear that managers understand that well-functioning critical infrastructure is crucial for their organization's survival," says Göran Egnell, head of critical facilities advisory at Coromatic. "At the same time, executives seem to ignore the need for ensuring that mission-critical systems function as intended. This is alarming. Disruptions hinder organizations from operating and developing their business – and can damage the brand, shareholders' investments, or become downright dangerous to human life."
Furthermore, the survey revealed that 37% of respondents avoided making business-critical infrastructure investments because business case requirements were seen as too complex.
"The fact that most site managers realize that their infrastructure is business critical – yet avoid investing in it – clearly illustrates the problem," says Göran Egnell. "Many organizations do not have a clear ownership of their critical infrastructure. Often, several functions share responsibilities, which creates ambiguity as to what is managed by which company function. Mission-critical systems operations must have a place on the executive agenda – just like financial, HR, and sales matters. Because infrastructure can make or break a company's future if not managed properly."
About the survey
From January to March 2016, the online survey was conducted in partnership with research company Mistat. More than 330 mission-critical facilities managers participated from large- and medium-sized companies across 24 countries within all industries. The respondents had managerial positions in IT, property management, or finance.
Coromatic is the leading provider of critical facility solutions. Coromatic safeguards availability of mission-critical power and data communications. Its comprehensive customer proposition covers everything from advisory and design to integration, maintenance and operations of critical facilities. Clients are data centers, hospitals, industries, public organizations and headquarters. 
Coromatic has more than 580 employees in the world. The company has delivered its solutions to companies in more than 50 countries across the globe. EQT and Coromatic's employees own Coromatic.