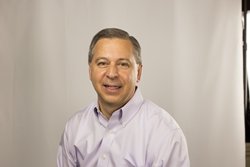 Banks that were able to ease customers' anxiety after they switched their account earned customer loyalty and advocacy.
Rochester, New York (PRWEB) May 31, 2016
Acquiring new checking account customers is hard, primarily because the process of switching banks is, itself, hard. To explore potential solutions for improving the switching process, Catalyst conducted primary research to learn what bank customers were thinking, feeling and doing during the switching process, with the goal of generating actionable insights to help customers overcome inertia.
Titled "Overcoming Inertia: How to Get Customers to Switch to Your Bank," the research maps the customer journey at all stages of the switching process to identify the greatest pain points and uncover opportunities for turning those problems into solutions.
Key Findings
According to Jim Dellavilla, Catalyst's chief client officer, "Surprisingly, customers felt a high level of anxiety after the switch had been made. They were concerned about money mix-ups between banks. Banks that were able to ease this concern earned their customers' loyalty, which led to word-of-mouth advocacy."
Dellavilla also said that during the switching process, too often banks focused on the steps necessary to open a new account, rather than the steps necessary to actually switch the account. "Research participants made it clear that they wanted the new bank to help them through the switching process," he said.
Three potential switching concepts identified by research participants included an online program with instructions, a checklist and customer service support; a switch concierge; and technology that could automatically move accounts and auto-payments. Customers were also receptive to the concept of a smooth switching guarantee.
To view the full research report, which includes additional findings, specific examples showing how banks can improve the switching process and a plan for success, contact Christian Banach at 585.453.8313 or email: cbanach@catalystinc.com.
About Catalyst
Catalyst (http://www.catalystinc.com) is a marketing agency that helps clients develop more profitable customer relationships. We take the guesswork out of marketing decisions by combining our intellectual curiosity and inquisitiveness with hard-core analytics and measurement.
We call it Science + Soul.
It's a powerful combination that improves our clients' marketing, because it yields deeper insights that anticipate customers' needs better.
Headquartered in Rochester, NY, our clients include AAA, ACI Worldwide, American Family Insurance, Embrace Home Loans, Heraeus Kulzer, Kodak Alaris, Kroger, Preferred Mutual, Rise Broadband, TTI Floor Care North America, University of Rochester, Valvoline, and Xeikon, among others.
Follow us on:
Facebook:
http://www.facebook.com/scienceplussoul
Twitter:
http://www.twitter.com/scienceplussoul/
LinkedIn:
http://www.linkedin.com/company/26721