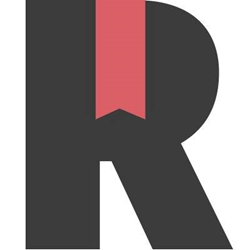 Seattle, Washington (PRWEB) June 01, 2016
Rankings.com has released their annual review of online colleges, naming the University of Central Florida as the top Affordable Online College for 2016. Donna Gardner Liljegren, Dean of Online Enrollment & Continuing Education at AU Online at Aurora University in Illinois, guided the Rankings.com in-house research team in this year's review. Together, they started by applying a strict set of filters to narrow down a list of over 3,000 schools currently offering distance programs to 20 institutions. Rather than simply rank each school by tuition cost, the team assembled five core metrics, containing 15 individual data points, to score each school against. In addition to price, those data points measured each institution's commitment to online students, as well as the quality of their academics and admissions. The results of their extensive review determined this year's Editor's Award for Best Overall online college, as well as separate awards for the highest rated in each individual metric: Tuition, Online Student Body, Number of Online Programs, Academics, and Selectivity.
The results of this year's rankings are:
#1: University of Central Florida
#2: Valley City State University
#3: Eastern New Mexico University-Main Campus
#4: Northwestern State University of Louisiana
#5: University of Houston-Victoria
#6: Georgia Southwestern State University
#6: University of Illinois at Springfield
#8: Hodges University
#9: California University of Pennsylvania
#10: Northwestern Oklahoma State University
#11: Mercy College of Ohio
#12: Rogers State University
#13: Texas A & M University-Commerce
#14: Texas Woman's University
#15: Kentucky State University
#16: University of Hawaii-West Oahu
#17:University of Alabama at Birmingham
#18: Morehead State University
#18: University of Michigan-Flint
#20: National Louis University
Editor's Award Winners
University of Central Florida: Best Overall
University of Central Florida consistently over-performed across all core metrics, easily earning it the Editor's Award for Best Overall. Many traditional universities of the size, stature, and quality of Central Florida have been slow to embrace distance learning. However, UCF currently has 18 bachelor's degrees offered completely online (the 2nd most of all schools we reviewed), spread across a wide range of disciplines.
Eastern New Mexico University-Main Campus: Highest Number of Online Programs
Ranking third place overall, Eastern Mexico received its highest marks, and an Editor's Award, for its total number of online programs. Currently, ENMU offers 30 distinct, fully-online bachelor's degrees, 12 more than the nearest competitor. Popular programs include a series of ten business administration degrees with various concentrations, STEM programs in electronics engineering and aviation, nursing degrees, and social work and sociology degrees.
University of Houston-Victoria: Best Online Student Body
At UH – Victoria, a third of all students are enrolled full-time in one of their 17 online degree programs. An additional 41% take at least one (but not all) online course, making them one of the strongest communities of online students in the nation. Though they were outperformed in other metrics, their online student body more than earned them an Editor's Award in this year's rankings.
Georgia Southwestern State University: Best Tuition
With an average annual tuition of roughly $5,200 Georgia Southwestern easily earned them the Editor's Award for Best Tuition. Unfortunately, their online offerings are limited to four programs: criminal justice, business administration, information technology, and an RN to BSN program. However, the programs are highly quality, so any students already looking to enroll in one of them won't find a better deal anywhere else.
University of Illinois at Springfield: Best Academics
Illinois Springfield received the Editor's Award for Best Academics, bolstered by a 70% retention rate and a student-faculty ratio of 14-to-1. They currently offer 11 fully-online bachelor's degree programs, along with a number of online certificates and graduate opportunities. And because of their extensive network of partner schools, online students can enroll in courses not otherwise available at Springfield.
Mercy College of Ohio: Best Selectivity
On average, Mercy admits less than 60% of overall applicants, while also going on to enroll 55% of those accepted. Combined, those numbers easily earned Mercy College of Ohio the Editor's Award for Best Selectivity. That selectivity guards the gate to one of the highest academic ranks in this year's review. Mercy's 6-to-1 student-faculty ratio is the best of all 20 schools, and its 66% graduation rate is the second highest.
About Rankings.com
Rankings.com works with industry experts to rank and award the top products and resources in every area, from the commercial marketplace to the communities in which we live. Our fully-transparent, objective testing process is guided by strictly data-driven methodologies, created in conjunction with our experts and unique to each ranking. All our results are presented as an interactive directory, which not only makes learning about our insights as clear and easy as possible, but also makes our rankings completely customizable according to the individual needs and preferences of our readers. With this knowledge we hope to empower our readers with everything they need to make their next purchase and beyond. For more information, email us at contact(at)rankings(dot)com or visit our website at http://www.rankings.com/affordable-online-colleges/