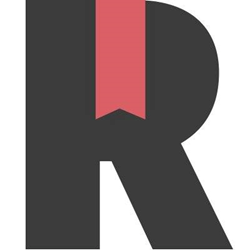 Seattle, Washington (PRWEB) June 01, 2016
Rankings.com has released their annual review of ecommerce software solutions, naming Shopify as the top choice for 2016. Marketing and ecommerce expert Ryan Draving, CEO of Referable.com, guided the Rankings.com in-house research team in identifying the best software by compiling a list of 25 key features, selected for their importance to small business owners, and grouping them into four core metrics. After narrowing down over 300 actively-used hosted ecommerce solutions to a final group of 25 established software brands, each was graded objectively across those key features and ranked accordingly. The results of that extensive review determined this year's Editor's Award for Best Overall Software, as well as separate awards for the highest rated product in each core metric: Customer Experience, Ease of Use, Reputation, and Growth Potential.
The top 20 performers in this year's rankings are:
#1: Shopify
#2: Bigcommerce
#3: 3d Cart
#4: Volusion
#5: Prestashop Cloud
#6: Zoey
#7: PinnacleCart
#8: Squarespace
#9: Sparkpay
#10: fortune3
#11: ecwid
#12: GoDaddy
#12: (tie) Miva Merchant
#14: Wix
#15: Weebly
#16: Nexternal
#17: CoreCommerce
#17: (tie) Goodsie
#17: (tie) LemonStand
#20: Avactis
Editor's Award Winners
Shopify: Best Overall, Best Customer Experience (tie), Best Reputation (tie), Best Growth Potential (tie)
With a staggering number of active stores in the top ranked websites on the internet, Shopify is clearly the most popular choice among online sellers, and for good reason. A perfect score in the Growth Potential metric, and top ranking in Customer Experience were enough to push Shopify past the competition to the top overall spot. Shopify has the most well-rounded suite of tools and features that small business owners need to start, maintain, and grow their online storefronts.
Bigcommerce: First Runner-up, Best Reputation (tie), Best Growth Potential (tie)
Coming in second place by the smallest of margins, Bigcommerce rivals all ecommerce software on every front, and bests them on most. Their marketplace reputation is equal to #1 Shopify's, and because of their unlimited bandwidth, storage, and product listings, Bigcommerce is one of the few hosted solutions that sellers could potentially stay with long after they've grown to an enterprise-level business.
3d Cart: Second Runner-up, Best Customer Experience (tie), Best Ease of Use
3d Cart shares the Editor's Award for Best Customer Experience with Shopify because of its mobile-ready interface, number of payment options, and features like abandoned cart recovery, all designed to ensure smooth transactions and repeat business. However, 3d Cart stands alone in its initial setup. It has one of the highest offerings of completely customizable, easy-to-use options right at the onset. No software allows a novice to go from zero to seller quicker than 3d Cart, which is why it earns the Editor's Award for Best Ease of Use.
About Rankings.com
Rankings.com works with industry experts to rank and award the top products and resources in every area, from the commercial marketplace to the communities in which we live. Our fully-transparent, objective testing process is guided by strictly data-driven methodologies, created in conjunction with our experts and unique to each ranking. All our results are presented as an interactive directory, which not only makes learning about our insights as clear and easy as possible, but also makes our rankings completely customizable according to the individual needs and preferences of our readers. With this knowledge we hope to empower our readers with everything they need to make their next purchase and beyond. For more information, email us at contact@rankings.com or visit our website at http://www.rankings.com/best-ecommerce-software/