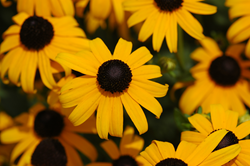 Celebrate Perennial Gardening Month this June by planting these beauties in the heart of your garden.
Miami, Fl (PRWEB) June 01, 2016
Perennials are a great investment and the foundation of an attractive, long-lasting landscape. Year after year, these plants come back adding bold color and texture to the yard. Celebrate Perennial Gardening Month this June by planting these beauties in the heart of your garden.
With this in mind, Costa Farms' has introduced a new free email course on perennial gardening hosted by gardening guru Justin Hancock.
In just four emails, Costa Farms' gives gardeners the knowledge they need to become perennial gardening pros — from planning and designing tips to information on selecting long-living plants and caring for them.
"Our free 'Grow a Perfect Perennial Garden' eCourse is easy to navigate and filled with expert advice to help gardeners create perennial gardens that fit their lifestyle and needs," says Hancock. "We're giving both gardeners and non-gardeners the tools they need to be successful."
Costa Farms delivers inspirational content with dozens of ideas for beautiful perennial gardens. Gardeners will even learn the advantages to smart perennial pairings and which flowers bloom when.
Once completed, gardeners will be perennial pros ready to connect with nature. They'll discover watering and mulching secrets along with mastering the art of dividing perennials to keep them healthy.
"Once you have the knowledge, it just takes a few minutes each week to maintain your garden," says Hancock. "Perennial gardening is an enjoyable hobby for anyone who wants to beautify their yard and make it easier to maintain."
Get started with these four simple tips from the new eCourse's lesson on "How to Select the Perfect Perennials for Your Yard."
1. The Right Light. An area is considered full sun if it gets at least 6 to 8 hours of direct sunlight a day throughout most of the gardening season. It's considered part sun (or part shade) if it gets between 3 and 6 hours of direct sun per day, particularly in the afternoon. And it's usually considered shade if it sees less than 3 hours of direct sun.
2. Know Your Soil. Your garden's soil type plays an important role for certain types of perennials.
3. Climate Matters. Most common perennials will thrive throughout most of North America during the summer, but there are a few varieties that sulk in hot, humid summers.
4. Pick Plant Qualities that Are Important. After mapping out the yard's growing conditions comes the fun part: Mapping out the attributes you like. Start by making a list of what's most important.
To sign up for Costa Farms' perennial email course, visit CostaFarms.com.
About Costa Farms
Costa Farms is the largest producer of ornamental plants in the world. Founded in 1961 by Jose Costa, Costa Farms is a third-generation, family-owned business that globally stretches over 3,500 acres and employs 4,000 people. Along with thriving indoor and bedding plant divisions, Costa Farms operates merchandising and young-plant production divisions as part of its infrastructure, with operations domestically in South Florida and North and South Carolina, and abroad in the Dominican Republic and Far East.