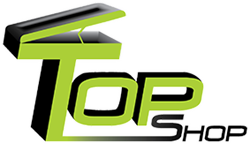 The Top Shop is excited to announce an entire line of rebates from some of their most popular vendors.
Palmetto, FL (PRWEB) June 02, 2016
Customers love rebates, and Top Shop Truck Accessories of Palmetto, FL loves to offer them as a great way to reward loyal customers. The Top Shop is excited to announce an entire line of rebates from some of their most popular vendors:

Customers applying for and pre-approved with a GE Capitol card can receive a $25 discount on any order over $500.
Through July 31 of this year, customers can receive a $50 rebate on select products from Bestop, such as soft tops for Jeeps, tonneau covers for trucks and other Jeep accessories. Bestop is also offering a $100 rebate for other select products.
Through May 31, customers buying a set of four select Goodyear tires are eligible for a $70 factory rebate.
Buy a four-piece set of LUND Elite Fender Flares and receive a $50 prepaid VISA card from LUND.
Through June 4, Yokohama's Spring Rebate program can put up to $80 in your pocket with the purchase of a set of four tires.
Pickup truck drivers will love these rebates from AMP and LUND – buy a Bedstep, Bedstep 2 or BedXtender HD and receive $50 back.
Top Shop Truck Accessories is Palmetto's most respected and trusted store for truck accessories as well as all kinds of automotive customizations such as custom air ride suspensions, lift kits, stereo installations and much more.
The Top Shop's website is maintained by TCS Technologies. TCS, an ARI company, develops and supports an innovative suite of point-of-sale and business management software, eCommerce websites, digital marketing services and data-as-service products designed exclusively for dealers, wholesalers, retreaders and manufacturers within the automotive repair, tire and wheel verticals. TCS is the industry's only complete technology provider, with a platform that outperforms the competition through its seamless integration and superior functionality. For more than 20 years, TCS has provided customers with the best customer support in the industry, giving them the tools they need to build a stronger, more loyal customer base and ultimately a strong ROI.