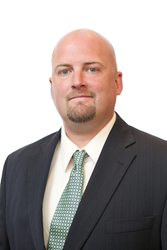 Jason has exceeded all of my expectations. He is a rising star in our organization and what he gives back to our community helps to inspire us all. said Larry Mastella, Senior Director of Business Development
Columbus, OH (PRWEB) June 01, 2016
Gilbane Building Company is pleased to announce that Jason Woehrle has been named to Columbus Business First's Forty Under 40. This year's honorees were chosen from a field of more than 240 nominations of worthy candidates. The Class of 2016 is a group of up-and-coming professionals and community leaders in the Columbus area, representing a wide variety of industry sectors. The Class of 2016 was honored for this great achievement at an awards gala on May 24th.
Since joining Gilbane in 2007, Jason has served as project engineer, regional director of sustainability, senior project engineer, project manager and senior project manager. In each position, Jason has made positive contributions to his role and to the company, displaying leadership qualities and initiative no matter how big the challenge. Jason has made an extensive effort at each stage of his career to learn, develop and make an impact.
Jason has made great contributions to the construction industry, but even more importantly, he is committed to giving back to the local community. While working on the Nationwide Children's Hospital project, Jason has gone above and beyond the call of duty for the patients. He constructed a Halloween costume for a patient that was bound to a wheelchair. He wrote a note in the snow that one of the patients could see in from his window. Beyond his countless contributions to the hospital, Jason also volunteers for numerous organizations such as the Right to Read Program for I Know I Can, the mid-Ohio Food Bank, Habitat for Humanity and the Charity Newsies.
"I was the initial interviewer when Jason called Gilbane looking to come back to Ohio. I was impressed from that initial conversation because of the passion he has for his family, community and career," said Larry Mastella, Senior Director of Business Development "Since that initial conversation, Jason has exceeded all of my expectations. He is a rising star in our organization and what he gives back to our community helps to inspire us all."
Jason holds a BS in Mechanical Engineering from The Ohio State University and is an Executive Leadership Experience graduate from The Builders Exchange of Central Ohio. Jason is also an ASHE Certified Healthcare Constructor, a Dale Carnegie Presentation Skills graduate and a LEED Accredited Professional.
About Gilbane Building Company
Gilbane provides a full slate of construction and facilities-related services – from pre-construction planning and integrated consulting capabilities to comprehensive construction management, close-out and facility management services – for clients across various markets. Founded in 1873 and still a privately held, family-owned company, Gilbane has more than 50 office locations around the world. For more information, visit http://www.gilbaneco.com.
Gilbane has been providing construction management services in Ohio Since 1959 and has served clients including the Ohio Facilities Construction Commission; Cleveland Clinic; University Hospitals; Cleveland State University; Kent State University; Cleveland Indians; Lakeland Community College; The Andersons; Cuyahoga Community College; MetroHealth System; Goodyear Tire & Rubber Company; Battelle Memorial Institute; The Ohio State University; Grange Mutual Insurance; Marathon Petroleum Corporation; Nationwide Children's Hospital; Franklin County and Columbus Regional Airport Authority. Gilbane is an active participant in the ACE Mentor Program, Rebuilding Together, Ronald McDonald House of Central Ohio, The Center for Family Safety and Healing, United Way, I Know I Can, Providence House and Greater Cleveland Partnership.