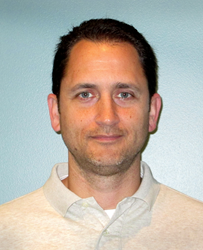 a time when companies are pushing lean initiatives and working with fewer employees, so there are plenty of opportunities to provide value
Aurora, OH (PRWEB) June 07, 2016
RoviSys, a leading independent provider of comprehensive process automation and control solutions and services based in Aurora, Ohio, announces the addition of Darin Fox as Business Development Manager, further filling out its team of business development specialists in the Southeast United States.
Fox has more than 20 years of experience working with electrical distributors and manufacturers. Before RoviSys, he served as a sales engineer and representative for several organizations throughout the South Atlantic States, including Cognex, CCA-WESCO, Electrical Equipment Company and others. Darin earned his bachelor's degree in electrical engineering at Old Dominion University.
Based in Richmond, Virginia, Fox's main focus is business development in Virginia, primarily building relationships with prospective clients and accelerating business with existing customers. His main role will focus on conducting technical presentations regarding RoviSys capabilities, defining project scope, and developing control system architectures for industrial processes. He is joining the RoviSys Southeast region team based in Apex, NC who are committed to understanding customers' needs and delivering solutions with measurable results and clear return on investment.
"RoviSys continues to grow," said Chris Otto, Southeast Regional Manager. "Our solutions have proven results and visible benefits for manufacturers. By adding Darin to our business development team, we're positioning RoviSys to bring effective automation and information solutions to new clients."
"I'm joining RoviSys at a time when companies are pushing lean initiatives and working with fewer employees, so there are plenty of opportunities to provide value to prospective clients," commented Fox. "I'm looking forward to using my 22 years of experience in the Virginia market to grow RoviSys business exponentially over the next few years."
About RoviSys
The RoviSys Corporation provides resources, experience and skills to solve and support process control, control automation and integration, and building automation challenges, with over 25 years of real solutions for the Chemical, Petrochemical, Life Science, Consumer Packaged Goods, Glass, Metals, Power & Energy, Water & Wastewater, Paper & Wood and Oil & Gas industries. For more information visit http://www.rovisys.com.