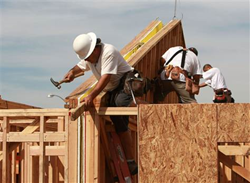 Pompano Beach, Florida (PRWEB) June 01, 2016
TopTenRealEstateDeals.com covers last month's important, interesting and unusual real estate news:
"President Obama's New Home"
Nearing the end of his eight years in office, President Obama and family have chosen a home in the ritzy Kalorama neighborhood of Washington D.C. to rent while his youngest daughter, Sasha, finishes high school. The 8,200-square-foot home was built in 1928.
"Home Sales Spring Surge"
New U.S. home sales surged 16.6 percent in April to their highest level since 2008.
"Top 50 U-Haul Destinations"
According to the U-Haul people, Houston is the most popular city for do-it-yourself home moves. Texas is the most popular destination with Houston, Austin and San Antonio in the top ten. It is the seventh year in a row that Houston was at the top of the list.
"Donald Trump's First Mansion For Sale"
Donald Trump was just age 35 when he bought his first trophy mansion - a 19,773-square-foot Georgian Colonial on 5.8 acres in Connecticut for $4 million. It is now for sale at $45 million.
"Nevada Town For Sale"
A Nevada town that was created in the 1950s from an old government air strip is for sale at $8 million. Cal-Nev-Ari consists of a hotel, general store, casino and about 375 residents.
"Kirk Douglas Family Home For Sale"
The longtime family home of Kirk Douglas, Michael Douglas's father, is for sale asking $3.5 million. The Douglas family owned the Palm Springs mid-century-modern home for 42 years.
"Cities Where Home Prices Are Surging"
Home prices are surging in some cities - over 25 percent in Vancouver, Canada. Miami, Los Angeles and New York City are U.S. cities that made the list.
"NYC Condo Crushes Record Price"
A four-floor apartment with 23,000 square feet on Central Park South in Manhattan is going on the market at $250 million, easily setting a new record for Big Apple real estate prices. The previous sales record was $100.5 million for a penthouse at nearby One57.
"Tyler Perry's Mansion Sets Atlanta Record"
Tyler Perry's Atlanta mansion just sold for $17.5 million, setting a new sales record for the Atlanta region.
See it all at TopTenRealEstateDeals.com.