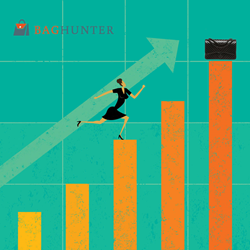 It's interesting to see how the value of Chanel bags has skyrocketed over the last six years, a period which coincides with the rise of ultra-luxury marketplaces for such items
Beverly Hills, CA (PRWEB) June 14, 2016
A new study conducted by Baghunter has discovered that the Chanel Medium Classic Flap handbag has increased in value by over 70% in the last six years. The results of the study were released today and looked at a number of historical pricing aspects for Chanel handbags. This included the historical value of the Chanel Medium Classic Flap bag since 1955, the pricing tactics implemented by Chanel for selected handbags since 2010, and a comparison on investment returns between the Medium Classic Flap bag, housing prices in the United States, the S&P 500, and inflation in the United States.
"We decided to conduct a study into Chanel handbags as we wanted to see if we could gain an insight into how Chanel implements their pricing tactics", said Baghunter CEO, Evelyn Fox, "And we were very surprised to see the extraordinary increase in value of certain bags over the last six years in particular."
The Chanel Medium Classic Flap was valued at $2,850 (USD) in 2010. By the end of 2015, the exact same bag was valued at $4,900, representing an incredible 71.92% increase in just six years. During that same period, inflation in the United States was only 8.7%, meaning the value of the Medium Classic Flap grew at a rate of over 8 times faster than inflation. Housing prices increased by 8.1% and the S&P 500 by 13.2% during that same period, with neither coming close to matching the rapid value increase of the Chanel Medium Classic Flap bag. Interestingly, recent research suggests that yet another increase in value is expected at some stage in 2016.
"It's interesting to see how the value of Chanel bags has skyrocketed over the last six years, a period which coincides with the rise of ultra-luxury marketplaces for such items", said Evelyn, "We feel that these marketplaces have played a significant role in making these bags available to a wide range of women, peaking interest in more people than ever before, and contributing to Chanel having the ability to increase the value of their bags so rapidly over such a short period of time."
Other bags considered in the study included the Chanel Reissue 2.55 in sizes 226 and 227 and the Chanel Boy Bag in sizes small and medium. Both Reissue bags have experienced a similar growth in value over the last six years, with the size 226 and 227 increasing by 69.23% and 66.66% respectively. The Boy Bags, having been released in 2012, have experienced a slightly slower growth in value over the last six years, with the small and medium bags increasing by 53.84% and 31.25% respectively.
About Baghunter
Baghunter is an A+ rated BBB accredited business which buys, sells, and consigns ultra-luxury handbags and purses including brands such as Hermes and Chanel. Baghunter also offers an authentication service for every bag sold through the website, a Bag Bespoke service for customization of bags with Swarovski crystals or bespoke artwork, a Bag Concierge service to help clients find rare and unique handbags, and a VIP Club which offers benefits to avid purse collectors.