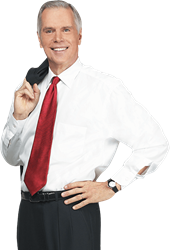 Charleston, South Carolina (PRWEB) June 01, 2016
The VA recently bestowed Attorney George Sink with a United States Of America Vietnam War Commemoration Vietnam Veteran lapel pin after he and his team visited the South Carolina Regional VA Office in Columbia, SC. This token of appreciation recognizes, thanks, and honors Vietnam veterans who served on active duty between November 1955 and May 1975.
George was presented with the handsome pin by a member of the VA. The pin contains the following symbolism:

Stars: The six stars represent the six allies who served, sacrificed, and fought alongside one another – Australia, New Zealand, the Philippines, the Republic of Korea, Thailand, and the United States.
Stripes: The stripes behind the eagle represent the American flag.
Laurel wreath: A time-honored symbol representing victory, integrity, and strength.
Eagle: The eagle represents courage, honor, and dedicated service to our nation.
Blue circle: The color blue matches the canton of the American flag and signifies vigilance, perseverance, and justice.
Message: "A Grateful Nation Thanks and Honors You" is embossed on the back of the pin, closest to the heart of the wearer.
George Sink, P.A. Injury Lawyers maintains a great working relationship with the VA and puts this connection to work for the benefit of our clients. If you are in need of VA benefits after being disabled during the course of your military service, please call a South Carolina veterans disability attorney at George Sink, P.A. Injury Lawyers. We can assist you with the claims filing or appeals process to potentially increase your chances of receiving benefits. For more on how an attorney from our firm can help, visit our Veterans Disability page on our website.
George Sink, P.A. Injury Lawyers has assisted South Carolina veterans with the VA claims process for more than 35 years. In addition to veterans disability, the firm also handles social security disability cases and the full range of personal injury cases. To learn more about the firm and to schedule a complimentary case evaluation, please visit the firm online at http://www.sinklaw.com.