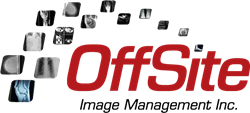 We essentially put Greenwood County Hospital in direct contact with industry-leading processes.
St. Joseph, MO (PRWEB) June 09, 2016
In an effort to stay on pace with diagnostic imaging technology that maximizes patient care, Greenwood County Hospital of Eureka, Kan., recently decided to replace its picture archiving and communication system (PACS). As the only critical access hospital in its rural community, it was imperative that the replacement solution provide prompt image exchange freedom without an overwhelming cost burden. The radiology team turned to Midwestern-based OffSite Image Management and gained immediate workflow advantages, interoperability and data security.
Lasha Dalakishvilli, president of OffSite Image Management, explains that challenges toward image archiving and sharing have continued to arise over the past decade at many community hospitals. "It's not uncommon for a hospital to have storage limitations, communication issues with the vendors, exorbitant fees, image management issues or interoperability problems," says Dalakishvilli. "One solution, which Greenwood County Hospital embraced, was to move their patient images to an independent operating system so the images wouldn't be tied to their former PACS vendor."
Many community hospitals are facing problems with outgrowing their existing PACS vendor solutions, especially as advancements in image technology provide more complex and detailed patient images. The healthcare professionals at Greenwood wanted real-time offsite data backup solutions. OffSite Image Management technicians implemented a cloud-based solution for archiving and accessing images, but also implemented a solution that queried the former PACS for priors, which set into motion an exam migration for all new patients. Using Level IV datacenters in multiple divergent geographic locations, OffSite Image Management also gives its clients unmatched disaster recovery and business continuity advantages.
"We essentially put Greenwood County Hospital in direct contact with industry-leading processes," said Dalakishvili. "They will have no proprietary barriers going forward and staff will have the ability to view image studies from the hospital or anywhere they can get an Internet connection."
Greenwood healthcare providers reported immediate improvements in workflow after migrating images with OffSite Image Management's solution. They are able to view the images faster than what they could with their previous vendor, giving them the opportunity to provide a higher level of patient care.
This is consistent with what other clients have reported as OffSite Image Management offers a 360-degree solution that meets the specific needs of each individual facility, including automation features that improve workflow, accessibility, and sharing medical image studies across departments and across facilities.
About OffSite Image Management
OffSite Image Management, Inc. provides vendor neutral archiving services based on open architecture design and industry enterprise archiving standards. Their solutions integrate seamlessly with other applications and eliminate the concern regarding obsolescence and future storage requirements. For more information about OffSite Image Management, visit online at http://offsiteimagemgt.com.
About Greenwood County Hospital:
Greenwood County Hospital is a not-for-profit, county-owned critical access medical facility with an attached home health agency and Eureka Clinic. Read more at http://www.gwch.org/.