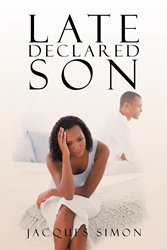 It's important to sympathize with those in difficult situations.
BOSTON (PRWEB) June 03, 2016
Single-parent households are a growing concern. With a rising divorce rate and absent fathers, children are being forced to suffer at the choices made by their parents.
"Late Declared Son" by Jacques Simon highlights the issues faced by children raised in single-parent homes on a daily basis. Simon uses fictional characters to demonstrate the lasting impact that stems from being raised by one parent alone. Fatherless homes are on the rise and "Late Declared Son" brings the issue to the forefront.
"Children can't control the environment in which they were raised," Simon said. "Every child is entitled to the love and care of a parent."
The empty space in single-parent homes leaves room for stress, anger, hurt and confusion. Simon highlights these feelings making a connection between a fictional story and the struggles of real life.
"It's important to sympathize with those in difficult situations," Simon said. "An absent parent creates a void that is hard to fill."
"Late Declared Son"
By Jacques Simon
ISBN: 978-1-5049-5862-2
Available in softcover, hardcover, e-book
Available on Amazon, Barnes & Noble and AuthorHouse
About the author
Simon calls Boston, Mass. home where he lives with his three children. Aside from being a published author, Simon has experience writing dramatic works in French, with Bonjour Misère being played in Haiti. In his free time, Simon enjoys traveling, writing and playing the guitar.