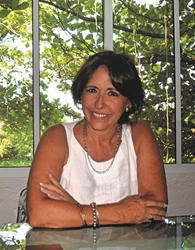 Cancún, Quintana Roo (PRWEB) June 03, 2016
Sunset World Resorts & Vacation Experiences is pleased to announce the appointment of Monica Roberts as Corporate Director of Operations of the hotel group, which has been operating in Cancun and the Riviera Maya for over 30 years.
With a successful career in PR, Rooms Division and General Management of well- known hotel chains, Monica Roberts has taken on the challenge of solidifying Sunset World's leadership as the best vacation experience in the Mexican Caribbean and to give a boost to new projects that guarantee the growth of the group toward new markets.
"It is a great pleasure for us to give the warmest welcome to Monica Roberts to the Sunset World family. We are sure that with her charisma, professionalism and proven skills for different roles in hotel operations, she will be able to motivate our staff to keep on moving forward toward new goals with the desired pace and success rate", stated Orlando Arroyo, CEO of Sunset World, a Quintana Roo based company with six hotels and more than a thousand hotel rooms to offer in Cancun and the Riviera Maya.
Originally from Mexico City and with a degree in Tourism from the Universidad Hispano Mexicana, Monica Roberts was recently Corporate Director of Operations at Real Resorts and among her outstanding achievements is the conception and development of a Luxury and a Family All Inclusive Plan for each one of the service categories in the hotel chain, and also achieving 4 and 3 Diamonds from the AAA (American Automobile Association), the 5 Diamonds from Star Diamond, the Distintivo H and Cristal certifications for outstanding hygiene and safety and the Blue Flag Clean Beaches certification.