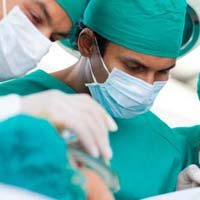 When the perfusion temperature increased, we observed a proportional rise of pemetrexed concentration...
(PRWEB) June 04, 2016
Scientists in Canada have tested the feasibility of delivering the mesothelioma drug pemetrexed (Alimta) in a new way with hyperthermic intraperitoneal chemotherapy (HIPEC). Their results are featured in a new article on the Surviving Mesothelioma website. Click here to read it now.
The University of Montreal team tested the absorption of pemetrexed into the cells at different concentrations and at different temperatures in a group of rats. The results are recorded in an article in Surgical Oncology.
"When the perfusion temperature increased, we observed a proportional rise of pemetrexed concentration in both the portal and systemic compartments; while in the peritoneal cells, the pemetrexed concentration increased up to 40 °C, after which it plateaued," writes lead researcher David Badrudin.
Since pemetrexed is not routinely used as a HIPEC drug, the authors say the information they gathered could be used to help formulate a clinical trial of the process in human mesothelioma patients.
"As the only drug approved for the treatment of mesothelioma, pemetrexed seems like an obvious candidate for use in HIPEC," says Alex Strauss, Managing Editor of Surviving Mesothelioma. "We'll continue to monitor results studies on its use in this new application."
To learn more about the potential of pemetrexed in HIPEC treatment for mesothelioma, see A New Option for HIPEC Mesothelioma Treatment? now available on the Surviving Mesothelioma website.
Badrudin, D, et al, "Pharmacokinetics and the effect of heat on intraperitoneal pemetrexed using a murine model", May 20, 2016, Surgical Oncology, Epub ahead of print, https://www.researchgate.net/publication/303439009_Pharmacokinetics_and_the_effect_of_heat_on_intraperitoneal_pemetrexed_using_a_murine_model
For nearly ten years, Surviving Mesothelioma has brought readers the most important and ground-breaking news on the causes, diagnosis and treatment of mesothelioma. All Surviving Mesothelioma news is gathered and reported directly from the peer-reviewed medical literature. Written for patients and their loved ones, Surviving Mesothelioma news helps families make more informed decisions.