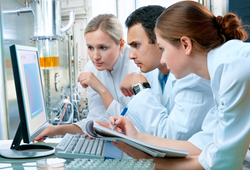 Boulder, Colorado (PRWEB) June 03, 2016
The Midwest Minnesota Medical Examiner reported Thursday that Prince had died of an overdose of the opiate medication fentanyl.
"Faulty genes that are responsible for processing, or metabolizing, opiate drugs such as fentanyl have been shown to also play a role in the medication's ability to depress breathing and cause death," said Kim Bechthold, CEO of Sundance Diagnostics, a Colorado genetic diagnostics and consumer services company.
An estimated 15% to 20% of persons prescribed opiate drugs lack the genetic ability to convert them into analgesics. Another group has multiple copies of the enzyme-producing metabolism genes, causing opiates to be converted too rapidly. The genes are within the super-family of genes known as the Cytochrome P450 genes. They have been studied for the last 20 years by scientific researchers and governmental agencies.
The same group of genes is involved in the metabolism of antidepressants, antipsychotics, and many more approved drugs, including the opiate poisoning reversal drug naloxone, the drug Prince was reportedly given when his plane made an emergency landing on its way back to Minneapolis the week before the entertainer's death.
Prince was known to be opposed to the use of recreational drugs and was a man with strong health habits, further supporting the consideration that his death may not have been due to an accidental overdose.
"We are fortunate that science can now identify with an inexpensive genetic test this inherited genetic risk for faulty opiate metabolism. Anyone who is prescribed an opiate medication can be tested," said Bechthold.
Australian psychiatrist and forensic pharmacokinetics expert, Yolande Lucire, and Dr. Selma J.M. Eikelenboom-Schieveld, MD, forensics expert from Colorado, recently published a study that takes the scientific research a step farther. They have shown cases where faulty metabolism genes have led to suicides and acts of violence, spurring a growing interest in using the genetic markers to reduce one of the most pressing health and community issues in the U.S. today.
Sundance Diagnostics' "Lifeline" genetic test is purchased online by the consumer and ordered by his or her physician. Parents and families who have lost children to suicide and homicide present the Sundance Diagnostics' sponsored webinars, "Parents Speak," each Wednesday evening to educate other families in recognizing the subtle, serious early warning signs of antidepressant drug adverse effects.
Contact:
Kim Bechthold
303 862-2770
kbech(at)sundancedx(dot)com
http://www.sundancedx.com