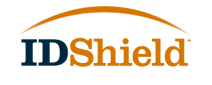 ADA, Okla. (PRWEB) June 06, 2016
• Fast response to identity theft reduces potential negative impact

All-new app puts information and control in consumers' hands
Customized alerts for all monitored information
24/7 emergency call service for members via the app
Today, IDShield, one of the original and most trusted names in identity theft protection, announced the launch of an all-new IDShield App. The IDShield App will help further protect consumers by providing comprehensive and up to date identity monitoring information and immediate access to licensed private investigators if identity theft issues arise.
"The sooner you become aware of a potential or legitimate identity theft, the better chance you have of fixing it before it can cause damage," said Jeff Bell, CEO of LegalShield, parent company of IDShield. "That's the advantage of IDShield's new app. We're giving our members real time information and immediate access, with the touch of a button, to the industry's only dedicated team of licensed private investigators."
The all-new IDShield App, available for Apple and Android devices, meets the changing and growing demands of identity protection by putting the most important information immediately at users' fingertips, giving IDShield members access, control and immediate help when needed.

Expanded Monitoring and Intuitive Design – A new intuitive design makes it easy for consumers to see their information and quickly respond when needed.
24/7, One-touch, Access to Help – With the touch of a button, users are connected to a licensed private investigator who can help resolve identity theft issues.
Customized Alerts – Members will be notified in real time and are able to save or dismiss alerts for all monitored information.
Complete Identity Monitoring – Major identity risk factors including black market web sites, medical information and more are available through the app.
Credit Score – Members' most recent credit score will be displayed on the home page of the app.
Case and Call History – Members can view their case and call history to track any consultations with IDShield and restoration activity.
Numerical Passcode – Members can set up an easy to remember numerical passcode to securely log into the app so they don't have to enter their username/password every time.
Unlimited Consultation – Receive unlimited identity protection consultation with licensed private investigators.
IDShield has always taken a comprehensive approach to identity protection and tracks key personally identifiable information, including black market website surveillance of SSN, name, DOB, credit/debit card numbers, bank account numbers, email address, phone number, driver's license number, passport number, medical identification numbers, address change verification, court records and more.
"Consumers often think monitoring their credit is enough, but while thieves would like to take your money, they really want your identity to steal other people's money," said Bell. "In cases like medical benefits theft or child identity theft, consumers often don't know they have been a victim until long after the fact. Constant monitoring and instant access to help can reduce the chance of certain types of identity theft."
In a recent Gallup Poll, Americans said they fear becoming victims of identity theft more than they fear violent crime or natural disaster. That statistic is not surprising knowing that on average it takes more than 200 hours and six months for a victim to restore their identity on their own.
Identity theft is pervasive and dangerous. In 2015, identity theft complaints increased more than 47 percent from 2014, and identity theft has been the top consumer complaint to the FTC for the past 15 years. The FTC's Consumer Sentinel Network collected nearly 500,000 identity theft complaints in 2015. Furthermore, nearly 1,000 people call the FTC every day to report identity theft. Last year alone, there were more than 780 data breaches, compromising the identities of nearly 170 million people. In the 2013 tax year, the IRS paid out more than $5 billion in fraudulent tax refunds.
For more information about IDShield and identity theft protection, visit http://www.IDshield.com.
###
About IDShield
LegalShield is one of the nation's leading providers of legal safeguards for individuals, families and small businesses. The company also offers one of the industry's most affordable and comprehensive identity theft plans, IDShield. LegalShield plans provide protection to more than 3.7 million individuals and IDShield provides identity monitoring and restoration services to more than one million individuals across North America. More than 34,000 companies offer the LegalShield and IDShield plans to their employees as a voluntary benefit.
IDShield monitors consumers' identities, including their Social Security Number, credit cards and bank accounts; as well as their names, address, date of birth, driver's license and passport numbers, email addresses, phone numbers and medical identification numbers. If a member's status changes, the member receives an email update. If a member spots suspicious or fraudulent activity, he or she can contact a licensed private investigator immediately and begin restoring his or her identity. IDShield offers the only team of licensed private investigators in the consumer identity restoration industry. Additionally, if a member has questions about identity theft protection, he or she has unlimited consultation available to them with a licensed private investigator.
For more information, visit http://www.LegalShield.com and http://www.IDShield.com.