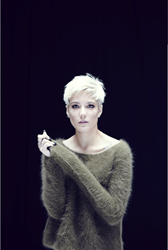 The youth are both a population that the UN 2030 Agenda aims to help and a population that will participate in its execution.
New York, NY (PRWEB) June 06, 2016
The United Nations has set an ambitious agenda: to achieve its 17 Sustainable Development Goals (SDGs) by 2030. The SDGs include ending poverty and world hunger, improving the reach and quality of education, fighting inequality and injustice, and combating climate change. This conference will be the pioneering discussion of youth mental well-being in the context of the 2030 agenda.
There are currently 1.8 billion youth in the world. They hold a massive amount of potential and can drastically change the world around them. Unfortunately, many of these youth are too dissatisfied and unmotivated to do so. There are a number of problems such as high youth unemployment rates and lack of education that affect the mentality of young people in a negative fashion, especially in developing countries. Radicalism, protests, leaving school and illegal immigration are all rooted in the mental malaise of the youth. Many adopt lifestyles that seriously harm themselves and society, so we see large amounts of rape, human trafficking, and domestic violence, among other violent acts in youth populations. This is the core conundrum. How do we transform this cynicism into productive action? How do we inspire and allow the next generation of leaders, creators, and innovators to flourish?
As Secretary General Bang Ki Moon once said: "I count on young people to hold their leaders accountable for the promises they have made. I also count on your engagement as we embark on implementing our global, universal, and sustainable development agenda." The youth are both a population that the 2030 Agenda aims to help and a population that will participate in its execution. As the UN takes more concrete steps in realizing the Sustainable Development Goals and tries to engage more young people in the discussion this year, there has never been a better time to welcome the innovative tools and experienced approaches of the IBREA Foundation.
No matter how hard the situation may be, IBREA suggests there is always a way to respond positively and constructively. IBREA's work focuses on unleashing the brain's great potential, leading to better health, concentration, motivation, emotional understanding, and refined sense of self and identity. Rather than offering technical or material solutions to the youth, IBREA's program offers a space for young people to train and empower themselves through body movement, breathing, group work, and other techniques. Once they establish a solid foundation within themselves, the program encourages them to use that power and confidence to positively influence their community and the world around them. The learning comes first at a mental and personal level. Ultimately, such a change in mentality will have a real impact on the community and systematic level.
IBREA's experience is extensive, yet the conversation about youth mental well-being must be further diffused. The conference will provide a unique opportunity for UN representatives, non-profits, media organizations, philanthropists, entrepreneurs, educators, mental health professionals, academics, and youth activists from around the world to meet and deliberate on what can be done to support the mental well-being of the youth internationally and how we can reach the Sustainable Development Goals through their support. We invite everyone interested to participate in discuss these topics.
For more information about the Conference on Youth Mental Wellbeing for Successful Implementation of the SDGs, please contact IBREA Foundation: Isabel Pastor Guzman, Program Director at isabel(at)ibrea(dot)org or 9178856758, Frank Yin, Communication Specialist at frank(at)ibrea(dot)org, or Lindsay Monal, Sponsorships and Partnerships at lindsay(at)ibrea(dot)org.