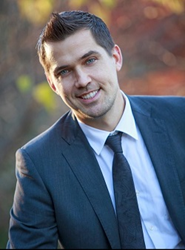 Birmingham, Lake Orion, Clarkston Michigan (PRWEB) June 05, 2016
Just going to a juice bar and getting one drink or a three-day cleanse won't work. Doctors need to have a complete analysis of what patients are so they can customize the drinks by adding ingredients that will help them and their needs.
The benefits of cold pressed, raw, organic juice is that the juice is alive. It has active enzymes, vitamins, minerals and phytonutrients that will diffuse into the body without any digestive energy wasted. The results are almost immediate. Most people that detoxify don't do it correctly. Supermarkets have numerous beverages and health drinks, but people don't really know what they're going to drink. Women's Excellence would customize your drink.
Lead by Dr. Christian Bogner, Women's Excellence's Juicing program can customize the juice, based on the patient's needs. They believe that educating patients about the body and its various metabolic functions is essential in understanding why this approach will work. They will explain this process in detail, from the moment the vegetable seed was placed in the earth to how the cold pressed juice will be processed by your body into a molecular level, including how it's released toxins will be properly eliminated by the body.
Women's Excellence is now taking appointments for their juicing consultation.
Women's Excellence is the most comprehensive obstetric and gynecologic office in Michigan. They also specialize in menopause, weight control, bladder control, endometriosis, robotic surgery, pelvic floor physical therapy, and midwifery services. The knowledgeable, well-trained, compassionate physicians and healthcare providers of Women's Excellence are taking new patients and are conveniently located in three locations throughout southeastern Michigan, Birmingham, Lake Orion and Clarkston. For more information, visit http://www.womensexcellence.com.