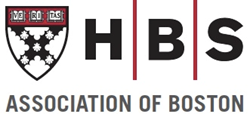 The top 25 cybersecurity firms in Massachusetts employ over 3800 professionals and is predicted to grow rapidly
Boston, MA (PRWEB) June 06, 2016
Back by popular demand, C-Suite executives and thought leaders will return to Boston for Cybersecurity II Event hosted by the Harvard Business School Association of Boston on June 7, 2016 at 5:30pm at Harvard Business School.
Recent estimates place the worldwide market for cybersecurity products and services reaching well over $100B annually by 2020. As a measure, it is estimated that the four largest US financial institutions will collectively spend $1.5B on cycbersecurity in 2016.
The Boston area has become one of the hotbeds for Cybersecurity firms. In April 2016, it was estimated that the top 25 cybersecurity firms in Massachusetts employed approximately 3800 professionals and were growing at close to a double digits percentage annually. In addition, a larger cybersecurity ecosystem is evolving as many professional firms add a cybersecurity practice and companies specializing in cybersecurity staffing, consulting, and integration are also experiencing strong growth.
Following up on the success of Harvard Business School Association's Cybersecurity panel in February 2015, this year's all-star panel will examine what is driving this explosive growth and what companies of all sizes can do to mitigate the threats.
Join over 100 attendees at Harvard Business School for Cybersecurity II.
Panelists include:
Steven Richard: Counsel, Nixon Peabody, LLP
Richard Fiorentino: CTO, Virtual Software Systems
Nick Hayes: Security and Risk Analyst, Forrester
Bill Ho: CEO, Biscom
Kevin Swindon: Supervisory Special Agent, Federal Bureau of Investigation, Boston
For more information and registration, please visit: Cybersecurity II Event
Logistics
Tuesday, June 7, 2016
5:30 - 6:30 p.m.: Check-in, social hour, light dinner buffet
6:30 - 8:30 p.m.: Discussion and Q+A
Hawes 101
Harvard Business School
60 Harvard Way
Boston, MA 02163
About Harvard Business School Association of Boston
The Harvard Business School Association of Boston (HBSAB) is a membership, non-profit organization that promotes learning, professional networking and business growth. HBSAB strives to create an inclusive environment based on integrity and excellence that advances Harvard Business School's goal to develop leaders who make a difference in the world. For more information visit: http://www.hbsab.org.