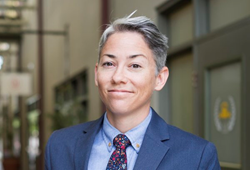 It's an honor to work at such a highly-regarded app development firm here in Atlanta.
Atlanta, Georgia (PRWEB) June 07, 2016
Technology leader Jenn Green joins mobile application development company stable|kernel as its director of project operations. stable|kernel, who just recently celebrated its third anniversary, specializes in strategy, design and development of mobile applications for Fortune 100s, SMBs and cutting-edge startups.
Green boasts an impressive business background with 14 years of combined experience in operations, project management, product development, marketing, sales and strategy. During her previous role at local firm Big Nerd Ranch, she most recently served as vice president of application development. Green was also instrumental in establishing a project strategist team and managed multiple application development project teams.
At stable|kernel, she will oversee project success by working with design and development teams and clients. She will work with the company's leadership to develop frameworks to refine internal processes and ensure team and client communication is clear and effective. Green's mission is to interpret and internalize client and product needs resulting in successful projects, strong client relationships and high quality products to help stable|kernel reach its maximum potential.
"Jenn epitomizes our stable|kernel values and will be instrumental in aligning our expertise with our clients' needs," says Jami Sieder, vice president of operations at stable|kernel. "Her skills and insight will ensure that project operations at stable|kernel are among the best in the industry, and we're all excited to see how she helps shape our company."
Not only does Green excel in the workplace by adapting to new opportunities, she is locally recognized for her contributions to the tech community. Most recently, she is involved with the newly organized Lesbians Who Tech Atlanta as a speaker and is passionate about growing the group.
"The opportunity to work at stable|kernel is exciting on many levels!," Green said. "It's an honor to work at such a highly-regarded app development firm here in Atlanta. Working with familiar faces, supporting projects with new teams, and contributing to defining the consulting approach and processes for stable|kernel hits a mighty big sweet spot for me professionally and personally. I can't wait to see what this new adventure holds!"