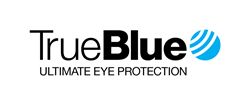 Very few of us understand we have to protect against blue light, and actually that's more important for the chronic conditions.
Tolleson, Arizona (PRWEB) June 07, 2016
The amount of Blue Light from artificial light sources that we are exposed to is constantly increasing. This harmful wavelength of light from high energy efficient sources including lighting and imaging devices (e.g. computer screens, tablets, smart-phones and televisions) is proving to have seriously negative impact on humans.
Blue Light triggers Melanopsin activation and signals the Suprachiasmatic Nucleus, above the Optic Chiasma, in the brain which controls the Hypothalamus production of Melatonin – the hormone that regulates the sleep/wake cycle and the circadian rhythm of all living cells. Unchecked, the short and long term implications of disrupted sleep and circadian rhythm can include direct and indirect performance and physiological considerations (e.g. biochemical, cardiovascular, endocrinological, neurological) with potential consequences including chronic disease (e.g. cancer, depression, diabetes, heart, obesity).
While other lenses claim to address the Blue Light Threat, only U.S. Physicist Dr. James Gallas PhD., produced unparalleled solutions to Photo-Stress, Retinal Protection and Melatonin Production Suppression using nature's own defenses – Melanin and Ocular Lens Pigment OLP TM. Dr. Gallas created three types of lenses featuring PhotoProtective Technologies patented science found exclusively in TrueBlue sun lenses for natural Blue Light (which is more damaging to the eye than Ultra Violet Light), Photo-Stress lenses for artificial Blue Light during daytime hours (which causes Digital Eye Strain, Computer Vision Syndrome, and Retinal damage) and the new MPF lens to filter artificial Blue Light during the evening prior to sleep, to delay Melatonin suppression and promote more beneficial sleep.
TrueBlue lenses filter Blue Light with unique light adoption across the spectrum with exceptional preservation of color perception and protection from harmful Blue or High Energy Visible light.
"Very few of us understand we have to protect against blue light, and actually that's more important for the chronic conditions", states Dr. Michael Tolentino MD, who has endorsed TrueBlue lenses.
Dr. Tolentino is globally recognized as a medical authority, whose qualifications include education from the most prestigious medical universities including Brown, Harvard, Massachusetts and Pennsylvania. He has developed leading therapies for macular degeneration and is considered a vision expert, engaged as a clinical trial advisor to several of the world's leading pharmaceutical firms. In addition to being a gifted Vitreo-Retinal Surgeon, Dr. Tolentino is an Associate Professor of Ophthalmology - University of Central Florida, inventor, entrepreneur and philanthropist.
To learn more about the Blue Light threat and TrueBlue lenses, please visit http://www.truebluelens.com.
For further information, contact Todd Trifaux: todd(at)truebluelens(dot)com or call: 1-844-720-8783.