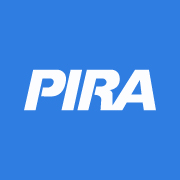 Follow along with the PIRA London Seminar on twitter with #PIRALondon
New York, NY (PRWEB) June 07, 2016
NYC-based PIRA Energy Group clients meet for our annual London Seminar. This month's Perspectives highlights just a few of the issues that will be discussed by PIRA's experts. Follow along with the PIRA London Seminar on twitter with #PIRALondon. To find our more about PIRA's events, click here.
PIRA Energy Group believes that N.A. crude stocks fall on wildfires and refiner demand. In the U.S., commercial stocks showed a big decline. In Japan, crude runs fell, imports rose and stocks built. Specifically, PIRA's analysis of the oil market fundamentals has revealed the following:
N.A. Crude Stocks Fall on Wildfires, Refiner Demand
Canadian oil sands production losses from last month's wildfires, along with declining U.S. production, led to stock declines and higher crude prices last month, particularly for Western Canadian and Bakken grades. In addition to stock declines in Canada, U.S. crude stocks fell 10 million barrels in May, and are forecast to drop another 90 million barrels through year-end, including a 20-25 million barrel decline in Cushing.
Runoff Peaks Early…Again
Reversing recent weakness, Mid-Columbia on-peak rebounded to the mid-teens as hydro output came in below expectations. SP15 also increased, climbing back above the $20 mark as the discount to NP15 narrowed. The latter market was unchanged as California hydro output reached a three year high. Palo Verde was also unchanged as cooler-than-normal conditions again prevailed in the Southwest. Mid-Columbia summer heat rate forecasts have been revised up due to weaker runoff expectations. Unavailability of Aliso Canyon for gas supply balancing in SP15 remains a bullish wildcard for summer.
Coal Prices Move Higher on Oil Market Rally
Both physical and paper prices moved higher this month, with a strengthening oil market providing much of the stimulus for coal pricing. We look for coal pricing to continue to track the oil market over the next several months, although coal supply and demand fundamentals are expected to continue to tighten, and we retain a bullish outlook for 2017 pricing in particular.
RGGI Auction Dominated by Compliance Buying
As PIRA expected, the June RGGI auction was dominated by compliance-oriented buying and reinforced the lower pricing environment of late. In contrast to recent undersubscribed CA/WCI auctions, a strong coverage ratio of 3.1 was observed. As with the March auction, significant bid quantities were observed at low prices; however, the results demonstrated solid price support well over $4. PIRA continues to expect that the 2016 RGGI Program Review will translate to tighter caps post-2020 and provide price support.
Global Equities Post a Neutral Week
Global equities were, on balance, only modestly changed. In the U.S., the broad market was unchanged, though certain sectors posted strong gains, including utilities, consumer staples, and materials. Energy lagged and was lower by 0.8%. Internationally, the strongest performers were BRICs, emerging markets, emerging Asia, and China.
Propane Inventories Enter a Year-on-Year Deficit
Despite a modest weekly build of 1.4 million barrels, propane inventories fell into a 280 thousand barrel deficit to the previous year. Between the end of June 2014 until the week ending on May 20th, propane stocks had been in a constant annual surplus position. PIRA believes that the reversal into a year-on-year decline in stocks is evidence of a change in direction for the propane market. Not only will prices begin to rise and strengthen against broader energy markets, but exports will decline while stocks continue to fall further into deficit.
U.S. Ethanol Prices and Manufacturing Margins Rise in May
The demand for ethanol blended gasoline was robust as the peak driving season approached. At the same time, plants were shut down for spring maintenance.
New Week, New Highs
A WASDE week starts with new highs of $4.25 in new crop corn, $11.00 in new crop soybeans, and a recent Financial Times story touting "commodities (as) the best performing asset class" of 2016. While UK-based pension player Schroders said they have invested their "entire agriculture allocation" after "years and years" of negativity, U.S.-based PIMCO relayed a much more neutral view of commodities in general. As usual, comments around "free money" chasing "returns" in commodities are concerning. Regardless of investor opinion at this point, one look at the positioning of sell orders in the marketplace shows that producers are rewarding this most recent rally, specifically in corn.
Latin America Under Economic Pressure
Consumption of diesel in Latin America is expected to fall vs. 2015 while gasoline stays flat. Diesel demand is expected to contract by 50 MB/D in 2016 to reach 2,850 MB/D led by decreases in Venezuela (20 MB/D) and Brazil (35 MB/D). Imports of diesel into the region are set to be lower in 2016 while gasoline imports stay flat. PIRA projects 2016 Latin American imports of distillates to be around 915 MB/D, about 45 MB/D lower year-on-year. Regional refinery crude runs are projected to track the 2015 average of ~5,600 MB/D. Operational issues continue to affect Venezuelan crude runs: we project throughput to be 550 MB/D in May and 660 MB/D on average for the year. 2016 Brazilian refinery runs are projected to be 1,950 MB/D, down from 1,985 MB/D in 2015 as incentives to import gasoline and diesel remain attractive. Gasoline demand in the Atlantic Basin is good and should support cracks throughout the summer, but production and imports into the U.S. PADD I are high. Diesel cracks are starting to improve and are projected to gradually recover into the fall.
The Invisible Hand: Non-Core Domestic European Gas Production?
Much attention is paid to British, Dutch, and Norwegian gas production, but what is happening outside these main centers in "non-core production" does stack up and should not be ignored. Surprisingly, it adds up to a significant amount. Not surprisingly, it is slowly moving in the same direction as most other European gas production – down.
Rebound Continues Due to Fuel and Evidence of Supply-Side Response
German Calendar 2017 baseload power prices continue to move up, recovering to levels previously seen at the end of December and early January, and moving closer to the forecasts in our latest Monthly Outlook. While a buoyant fuel pricing complex is driving the price recovery, the balances in Germany and the rest of Europe are slightly tightening, as supply is starting to be negatively impacted by squeezed margins and policy intervention is starting to move directionally in favor of conventional generators.
Tighter Atlantic Balances, Higher Oil Prices Push Coal Higher
Coal prices again made sizable gains last week, with Atlantic Basin prices moving particularly higher. Rising oil prices again provided for much of the increase, although there has been some tightening in Atlantic Basin coal balances of late, which explains the relative rise in API#2 (Northwest Europe) and API#4 (South Africa) relative to FOB Newcastle (Australia). PIRA's prevailing market view has been that deferred pricing is undervalued and that backwardation in the forward curve is misplaced. Weakness in demand will keep a lid on further price increases over the near term, but as long as the oil marker keeps rising, coal prices will be pulled along.
What Does Weak U.S. Job Report Mean for GDP and Fed Policy?
The latest report on U.S. nonfarm payrolls disappointed, and a sharp deceleration in the recent pace of job growth raised two questions: what does this mean for the economic growth outlook, and what is the Fed likely to do now? Outside the U.S., the European Central Bank's latest economic projections hinted at future monetary easing; the Japanese government directionally eased fiscal policy; and recent activity data from India, Brazil, and Russia turned encouraging.
Inventories Drop to 2016 Low
Production increased as plants returned to normal operation. There was a large build in PADD I.
Soybean Run Continues
"'Over'? Did you say 'over'? Nothing is over until we decide it is!" Movie fans will remember this famous line from Animal House, wherein it was delivered by a seventh-year college senior named Bluto, played by John Belushi. Soybean longs seem to be channeling their most-inner Bluto this week as prompt beans have tacked on an additional dollar since the weekly low just this past Wednesday. The total gain for July beans now stands at $2.50+ in less than two months of trading.
U.S. Commercial Stocks Show Big Decline
Overall commercial inventory fell by the most since mid-February. The decline of over 2.7 million barrels was nearly equal to the combined drops over the previous three weeks. Both crude and product stocks fell by roughly the same amount, with crude down by 1.37 million barrels.
Ukraine Looks to Shore Up Future Gas Supplies
State owned Naftogaz Ukrainy is inviting companies to tender for contracts to supply gas, which will be awarded in the period from June 20, 2016, to January 20, 2017, it said on May 27. This will involve buying gas using Ukraine's interconnections with the European Union, although it is open to companies or consortia from any country. It has also invited companies and consortia to apply for prequalification for gas supplies, by a deadline of June 10, but it says that "In order to maximize the number of qualified tenderers under this facility, new applicants may apply for prequalification throughout the duration of the facility."
U.S. Labor Market Slows
A surprisingly sluggish U.S. labor market report for May has affected expectations for future Fed policy, and the dollar weakened against most key currencies. The labor market disappointment should be directionally negative for risk assets, but reaction was apparently muted on Friday. On a weekly average basis, sensitive financial market indicators that we track (such as the S&P 500 index and the high-yield corporate bond index) registered week-on-week gains. In commodity markets, metal prices generally moved lower this week, while prices of agricultural goods moved higher.
Japanese Crude Runs Fell, Imports Rose and Stocks Built
Crude runs fell again amid turnarounds and unplanned outages that have yet to restart. Crude imports rose and stocks built 3.3 MMBbls, about half of the decline seen the previous week. Finished product stocks fell and the decline was underpinned by good draws for jet fuel and gasoil. Gasoline demand was strong, but an equally high supply side led to only a fractional stock draw. The kerosene stock build rate moved up from 75 MB/D to 93 MB/D on seasonally weaker demand. Refining margins have begun to improve a bit, but remain soft. On the week, major light product cracks firmed, while fuel oil and naphtha eased.
Supply-Side Balancing Under Way
Beyond price-induced demand growth, accelerating production declines are playing an increasingly important role in limiting this year's stock build. To be sure, this week's EIA Crude Oil and Monthly Natural Gas Production report validates the supply-side balancing under way. More specifically, the EIA data for March indicated U.S. dry gas production was down M/M by ~1.3 BCF/D and up year-on-year by only ~0.1 BCF/D. These figures were in line with our estimates for the month.
March 2016 U.S. Domestic Production Decline Accelerates, Now Very Close to PIRA Estimate
DOE recently released its March oil balances. Domestic crude supply, which is domestic crude production plus the balancing item, fell 56 MB/D month-on-month and shows a year-on-year decline of 381 MB/D. In contrast, the weekly data had posted monthly equivalent rise of 237 MB/D, Mar. vs. Feb. This implies domestic crude supply was reduced 131 MB/D from what the weekly data had been showing. The balancing item has been running negative the last three of four months, with March coming in at -147 MB/D, after being -97 MB/D in February. PIRA has been pointing out that the DOE monthly collection methodology tends to overstate production since its survey universe lacks full coverage of smaller producers. It is the balancing item that reflects this bias and this is why PIRA adds it to reported production to estimate domestic crude supply.
Lack of Send-Out in N.W. Europe Reflects Weaker LNG Supply Growth and More Norwegian and Russian Gas
The lack of LNG send out in N.W. Europe will continue to act as a major support for NBP prices and, by extension, spot prices around the world. Stronger NBP prices have become the benchmark for LNG netbacks elsewhere, which is a theme worth repeating no matter how many times you see us write it.
U.S. March 2016 DOE Monthly Revisions: Demand and Stocks
DOE released its final monthly March 2016 (PSM) U.S. oil supply/demand data. March 2016 demand came in at 19.62 MMB/D. Growth again was particularly strong for gasoline (+3.8%, 344 MB/D), while the barrel average was up 2%, or 378 MB/D. Distillate and kero-jet both underperformed the barrel average. Distillate was lower by 2.1% versus year-ago, while weather in March was 17% warmer-than-normal and 37% warmer than last year, so there was an apparent influence from an HDD standpoint. Even at the end-of the season, such an impact on heating oil demand is calculated by PIRA as a reduction of 280 MB/D versus year-ago.
Anadarko SCOOP/STACK: Emerging U.S. Shale Play
The Anadarko SCOOP/STACK is emerging as a leading shale play with prolific well productivity, relatively high oil content, and superior netbacks. Breakevens are currently on par with the Permian and Eagle Ford ($45-50/Bbl) and stand to improve as operators further drive efficiencies. The play is still in the delineation phase, with much of current drilling activity focused on holding acreage. Full-scale development mode will likely start by 2018 as prices improve. We believe the long-term potential of the play is promising, with liquids production reaching 800 MB/D by 2030, from the current 180 MB/D.
Aramco Pricing Adjustments for July Indicate Saudi Is Not Pushing Volume
Saudi Arabia's formula prices for July were just released. There is no indication that Saudi desires to sell more oil into the market. Differentials into Asia were tightened for all grades expect Arab Extra Light, which was left unchanged. Pricing differentials for the U.S, were also tightened for all but the lightest grade, Arab Extra Light, whose differential was reduced $0.30/Bbl. For Europe, differentials were lowered for both Northwest Europe and the Med.
The information above is part of PIRA Energy Group's weekly Energy Market Recap - which alerts readers to PIRA's current analysis of energy markets around the world as well as the key economic and political factors driving those markets. To read PIRA's Market Recap first, subscribe to PIRA Perspectives here.
Click here for additional information on PIRA's global energy commodity market research services.