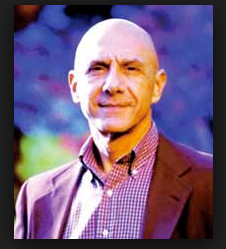 Remove the VEILS of skepticism that appear falsely to be scientific objective wisdom and explore realities which profoundly improve the quality of life.
Los Angeles, CA (PRWEB) June 09, 2016
Dr. Bernie Siegel on Dr. Carol Francis Talk Radio (live and podcast) today discusses spiritual experiences, research and studies which are game-changers within the fields of medical science. Dr. Bernie Siegel, Physician, Surgeon, prolific author and patient advocate, embodies a wealth of experiences in the Spiritual domains of life which he shares with Clinical Psychologist, Dr. Carol Francis. "Currently, the medical research both rejects and embraces many tools of holistic healing practices. For example, recently homeopathic medicine was ridiculed, yet again, despite decades of double-blind, repeated laboratory controlled studies. Another example is the popular Mindfulness movement, now lauded as being medically proven to reduce cortisol and other stress hormones, which is based on Hindu Yoga spiritual meditation practices," explains Dr. Carol Francis. In accord with the changes in medical awareness (that spiritual practices make a difference in medical outcomes), Dr. Bernie Siegel recognized and practiced the precision of medicine alongside various insights of spiritually based practices.
In this new era, scientific practitioners in biology, chemistry, neurology and resuscitation medicine reveal that remote healing is highly provable, related to entanglement and non-location quantum discoveries. They are revealing, albeit reluctantly, that life-after-death is provable, repeatable and objectifiable. What other "spiritual" findings, tools and evidence can set patients and doctors free to expand healings and vibrant living is revealed in this dialogue with Dr. Bernie Siegel.
Dr. Bernie Siegel's many books are available at drberniesiegel.com and check interviews with this amazing teacher at http://www.blogtalkradio.com/dr-carol-francis/2014/11/17/dr-bernie-siegel-medicine-health-and-your-mindful-powers and http://www.blogtalkradio.com/dr-carol-francis/2016/05/02/dr-bernie-siegel-explores-death-mortality-chronic-illness-bereavement.
Dr. Carol Francis is a Clinical Psychologist, Marriage, Family & Child Therapist, Certified Medical Hypnotherapist, Reiki Master. Dr. Carol Francis weaves empirical research in various fields of psychology, neurology, and biology with many mind, body and soulful tools during her radio programs and counseling. Dr. Carol Francis has authored 11 books on various topics aimed to equip all with powerful-life-tools for living fully.