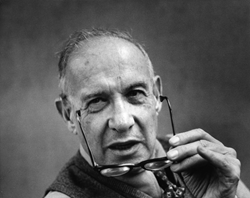 Peter Drucker is a timeless and trusted voice in global management...We are pleased to bring his insights to leaders in Africa.
Claremont, Calif. (PRWEB) June 13, 2016
The Drucker Institute at Claremont Graduate University announced a partnership with African Leadership University (ALU) to provide ALU's MBA students with a series of online management courses based on Peter Drucker's timeless wisdom.
Designed to be flexible and available on a variety of mobile and desktop devices, the Drucker Institute's courses are ideal for management professionals seeking to improve their personal and organizational effectiveness at their own pace and without the constraints of a formal classroom setting.
"African Leadership University's MBA program is a great opportunity to provide students across Africa with the foundational principles of 'the man who invented management,' all offered up through the latest in 21st Century learning design and delivery," said Zach First, the Drucker Institute's executive director. "My colleagues and I couldn't be more proud or more excited."
"Peter Drucker is a timeless and trusted voice in global management," said Fred Swaniker, the founder and CEO of African Leadership University, a pan-African institution dedicated to developing Africa's future leaders. "We are pleased to partner with the Drucker Institute to bring his insights to leaders in Africa."
About the Drucker Institute
The Drucker Institute is a social enterprise based at Claremont Graduate University. Our mission is strengthening organizations to strengthen society. Our programming—for the corporate, nonprofit and public sectors—is built on a foundation of YESTERDAY/TODAY/MONDAY* "Yesterday" refers to the fact that our work is grounded in Peter Drucker's timeless wisdom. "Today" speaks to the urgency that we know organizational leaders feel to successfully meet their greatest challenges and opportunities. And "Monday" points to our proven ability to help executives move quickly from ideas to action to results, just as Drucker urged his own consulting clients: "Don't tell me you had a wonderful meeting with me. Tell me what you're going to do on Monday that's different." For more, visit http://www.druckerinstitute.com.
About African Leadership University School of Business
Building on the success of African Leadership University's undergraduate program, the ALU School of Business is launching in September 2016. The ALU School of Business (ALUSB) is pioneering a fresh approach to business education in Africa, offering a world-class MBA program, executive education (in the form of short courses), and research and case studies about conducting business in Africa. The school of business aims to catalyze a new generation of business leaders who will drive prosperity on the African continent and make this century the 'African Century'. Through innovative teaching methods, ALUSB combines proven business education with cutting-edge leadership training and the practical experience of doing business in Africa. This methodology develops the skills needed to succeed as a pan-African business leader. For more, visit alusb.com.
About Claremont Graduate University
Founded in 1925, Claremont Graduate University is one of the top graduate schools in the United States. Our five academic schools conduct leading-edge research and award masters and doctoral degrees in 22 disciplines. Because the world's problems are not simple or easily defined, diverse faculty and students research and study across the traditional discipline boundaries to create new and practical solutions for the major problems plaguing our world. A Southern California-based graduate school devoted entirely to graduate research and study, CGU boasts a low student-to-faculty ratio.