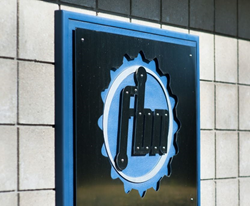 Plainwell, MI (PRWEB) June 13, 2016
After a catastrophic fire destroyed their building in September of 2014, FBN Sales Inc., a leading manufacturer of aftermarket bottling equipment, has moved in to a new facility. The building, offering an additional 2,500 square feet, has been fully outfitted with several new CNC lathes and mills, additional front offices and expanded capabilities in the production area. In addition to the space increase, the company has hired three new machinists and an engineer to help bolster their staff to better handle the influx of new orders.
"We have more machinery than before the fire and newer models, so our production process arguably has never been better," said Jim Turley, the owner of FBN Sales. Adding that, "[FBN Sales has] been fortunate to experience continued growth over the past 2 years [and has] welcomed 18 new customers in the past 7 months," Turley expressed confidence in the company's direction and, now more than ever, remains committed to addressing the needs of bottlers in a range of industries.
The fire, which devastated the company in 2014, has served to galvanize them in 2016. After operating out of a temporary facility throughout 2015, the team at FBN Sales is eager to take advantage of the additional capabilities afforded to them by their new space. With better machines, more production space and additional administrative offices, the company has successfully rebuilt the infrastructure of their business from scratch. And, more than anything, they are proud to have defied the odds and maintained their ability to deliver the industry's best aftermarket bottling equipment.
Since 1988, FBN Sales has been a leading manufacturer of replacement parts for the bottling equipment of a number of industries. Serving the automotive, chemical, beverage, pharmaceutical and micro-brew industries, the company has worked to build lasting relationships with all of their customers. Having survived through every manufacturer's worst case scenario – and come out stronger – the team at FBN Sales is now – and has always been – ready to serve the needs of their customers.