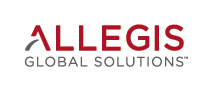 "This workforce intelligence platform will change the way our clients and AGS teams conduct business and provide data-based recommendations to help organizations grow." - Chad Lane, President of Allegis Global Solutions
Hanover, Maryland (PRWEB) June 14, 2016
ACUMEN, developed and managed by AGS, is an interactive enterprise workforce intelligence platform designed to provide our clients, suppliers, and program leaders with the ability to monitor key performance indicators. The Program Performance Portal utilizes several distinct dashboards (Executive Overview, Spend, Assignments, Activity, Quality, Cost, Speed, and Supplier Comparison) to give meaningful insights into data, trends, and program health.
Chad Lane, President of Allegis Global Solutions, said; "This workforce intelligence platform will change the way our clients and AGS teams conduct business and provide data-based recommendations to help organizations grow. The ACUMEN platform is globally-focused and will provide performance benchmarking, backed by 30-years of staffing experience and 20-years of MSP experience."
The Portal provides workforce management stakeholders with a firm hand on Program performance, by helping to answer the following questions:
1) How is my program performing?
2) How is my program performing compared to other AGS programs?
3) What should the program do next?
The benefits provided by ACUMEN include:

Comparative Analytics - Compare performance against other programs and assess trends
Performance Benchmarking - Make smarter decisions by benchmarking performance by geographic region, labor category, industry, program size and more
Daily Data Refresh - Access to the industry's most current information
AGS Way Measures - Every metric calculation is backed by our substantial industry experience and knowledge
Data Quality Focus - Rigorous testing and daily validation processes assure data quality
By meticulously managing data quality and creating accountability, AGS created an innovative platform in which many of the world's leading names already rely upon. Data is safeguarded with state of the art technology via a secure third-party hosted infrastructure, frequent penetration, and vulnerability scans performed to ensure data security.
About Allegis Global Solutions
Allegis Global Solutions, a subsidiary of Allegis Group, transforms how businesses acquire talent, with a culture that is passionate about great talent, delivering innovative, client-focused solutions in markets across the globe.
For more information, contact:
Adam Streets
Head of Global Marketing
Tel: (410) 694 5057
astreets(at)allegisglobalsolutions.com