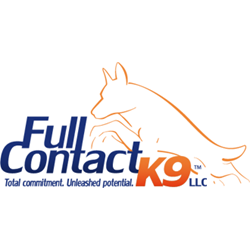 I'm very excited to work with Full Contact
Silicon Valley, California (PRWEB) June 14, 2016
Atlanta-based dog training and protection service Full Contact K9 is proud to announce the addition of Jimmy Vanhove to its team. Vanhove is an internationally recognized trainer and competitor who brings over a decade of experience training police K9 units, executive level dogs, and coaching canine sport seminars. He is based out of Full Contact K9's Silicon Valley, California, location and offers all levels of in-home and board-train services for clients throughout the state.
"I'm very excited to work with Full Contact," says Vanhove. "They've always had a notable reputation for quality trained animals, and I know I have a lot to offer their protection dog training program, specifically," continues the French native.
Full Contact K9 is an industry-leader in private, all-breed dog training. With trainers in both Atlanta, Georgia, and Silicon Valley, California, the team at Full Contact specializes in multi-level obedience training built on the principles of clarity, communication, leadership, and respect. Additionally, the company offers a comprehensive Protection Dog training program designed specifically to educate the dog in tactical techniques while maintaining its companionable nature. Full Contact trains dogs of all breeds, age, and size and offers both on-site and boarded training options.
In addition to offering training services, Full Contact K9 also offers fully-trained protection dogs for sale. Each dog is hand-selected for its character and trueness to breed, then trained to the specific level of training for each client's lifestyle. Adjusting dogs to suit the dynamic of the family as a whole is a top priority for the team at Full Contact K9. Aside from fully trained family protection dogs, the company also offers high caliber European German Shepherd puppies for sale. Delivery of both trained dogs and purebred puppies is available for clients worldwide.
FULL CONTACT K9 believes canines are intended to interact and live actively. Through proper training at one of their two U.S. locations, handlers learn to control their animal via communication and respect. The Full Contact team is made up of industry professionals with decades of combined experience in protection dog, competitive dog, and family dog training offering "total commitment, unleashed potential."
To find out more about the services offered by Full Contact K9 in Georgia or California or to inquire about fully-trained protection dogs and puppies for sale, please visit our site at http://fullcontactk9.com/.