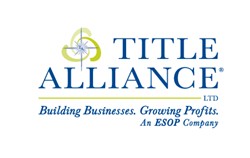 His commitment to the company, his attention to detail and his true passion for our employees do not go unnoticed.
Media, PA (PRWEB) June 14, 2016
Title Alliance, Ltd, a RESPA-compliant ESOP leader in joint ventured title insurance agencies, announced today that it has appointed Gary Buchmann as Corporate Secretary. His career with Title Alliance began in 2003.
In 1971, Buchmann graduated from High School and joined the corporate workforce working in the Risk Management Department for a large energy company. Over the course of his 34 year tenure with the company, he also acted in the Real Estate Department as a Land Surveyor. In 2003, Buchmann joined the Title Alliance Family as an Indemnity Clerk. Since then, he has held roles including Claims Administrator, Operations, and Payroll Administrator. Currently, Buchmann is an Administrator in the Operations Department of Title Alliance and facilitates many critical roles to assure that the ventures and corporate office all run smoothly and effectively.
"I love the diversity that exists within my position," says Buchmann. "I love interacting with the employees and the family first orientation of our ESOP Company."
"Gary was an obvious choice for Corporate Secretary," says Lillian ReDavid, Chief Financial Officer of Title Alliance. "His commitment to the company, his attention to detail and his true passion for our employees do not go unnoticed. It was my honor to be the one to recognize him with this post."
"When Lillian shared with me that I was appointed Corporate Secretary, I was humbled." Buchmann continues, "The Chairman came to shake my hand, and that gesture reiterated the true integrity that our management team has. I am looking forward to working with them in my new role."
In Buchmann's new role, he will be responsible for implementing decisions of the Board of Directors; take minutes at Director's Meetings and be responsible for maintaining corporate records.
About Title Alliance:
Title Alliance, Ltd, an ESOP Company is located in Media, PA and has been creating RESPA compliant title joint ventures since 1983 with lenders, mortgage bankers, realtors, builders and credit unions. Their roots date back to 1948 when their first agency, which is still in existence today, was formed. For more information or to find out how a Title Alliance's partnership or title management skills could benefit you visit them online or contact Lindsay Smith at 800-220-3901 x 165.