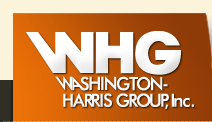 NOVAtime is a great timekeeping system! I advise any company to make the investment – it is worth the money!
Diamond Bar, CA (PRWEB) June 14, 2016
NOVAtime Technology, Inc. (http://www.novatime.com), a leading provider of Workforce Management solutions for enterprise organizations, announced that Washington-Harris Group, Inc. has saved payroll processing time by using NOVAtime's secure data collection workforce management solution. It has efficiently automated and managed its time and attendance process for 200 employees in all 50 states and four territories.
Washington-Harris Group, Inc. (http://www.whginc.com/) has been consulting for government healthcare management for 28 years. The company was started in 1988 in Greenbelt, Maryland, and has healthcare contracts in all 50 states. Mallie Eaddy, Human Capital Specialist, states Washington-Harris Group, Inc. started using NOVAtime SaaS three years ago. Mallie continues, "NOVAtime is a great timekeeping system! I advise any company to make the investment – it is worth the money!" Mallie explains the company's previous data collection method, paper timesheets, was no longer working for the company especially during its expansion. NOVAtime prevents employees from altering timesheets and can provide various reports very quickly. In order to combat the problem, Washington-Harris, Inc. switched to NOVAtime's Workforce Management SaaS system and paired it with an international payroll vendor.
Employees clock in and out from their PCs / on-site telephones and their total labor hours are automatically calculated in real-time based on their pay rules. The system provides daily exception reports as an easy solution to eliminate employee time fabrication as well as preventing delays in payroll preparation. In addition, supervisors and HQ management teams have real-time visibility of their employees' labor hours allowing them to proactively manage their employees' time. Mallie uses three words to describe NOVAtime's workforce management solution, "fast, easy, simple."
About NOVAtime
NOVAtime is headquartered in Diamond Bar, California, and has become the leader in integrating Time and Attendance Management with Human Resource and Payroll systems. Known for its scalable and leading-edge software and hardware technology, NOVAtime has been selected as the preferred Time and Attendance / Workforce Management solution provider by many of the best-managed companies in the world.