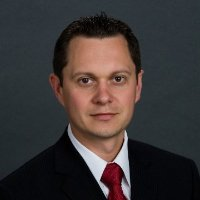 Burlingame, Ca (PRWEB) June 14, 2016
Blazent, the leader in IT data quality management, today announced the appointment of Arturas Rainys as Chief Financial Officer (CFO). Rainys brings over 10 years of financial management, corporate development, and M&A experience from past leadership roles at Sound United and Directed, divisions of DEI Holdings, Inc. In his role as CFO at Blazent, Rainys will lead strategic initiatives regarding financial planning, overseeing corporate finance, accounting, and investor relations, with the goal of driving growth through sustainable financial initiatives for the company's Data Quality Management Platform.
Prior to Blazent, Rainys served as Vice President of Finance at Sound United, a division of DEI Holdings, where he was responsible for corporate financial planning and analysis, treasury, lender relationships, taxes, and the execution of capital structure updates. Prior to that Rainys held various roles within DEI Holdings, Inc. including Vice President of Corporate Development and Director of Corporate Development & International Sales where he led or participated in more than 10 M&A transactions ranging from $2 million to over $300 million in enterprise value, led formation of joint-ventures and various partnerships as well as managed company's international business.
"Rainys has a diverse and extremely valuable background across multiple parts of the enterprise, and we're confident he will be a fantastic addition to Blazent's executive management team," said Charlie Piper, Chief Executive Officer at Blazent. "As the company enters this next wave of growth and momentum, Rainys will hold a fundamental role with regard to our financial management, planning and investor relations as we continue to develop our Data Quality Management Platform to fit the increasingly complex needs of our enterprise partners and customers."
"What impresses me most about Blazent is both its proven track record of acquiring and maintaining Fortune 500 customers in multiple vertical markets as well as the company's ability to stay on the cusp of the most coveted technologies required to impact the bottom line," said Arturas Rainys. "I'm looking forward to joining this talented team, bringing my unique background in both corporate development and financial management to the table, in order to reach the ambitious goals we share for the next generation of the enterprise software space."
The Blazent Data Quality Management Platform can transform enterprise data from hundreds of disparate IT datastores into a single foundation of quality data that CIOs and IT leaders can count on to optimize the operational and financial performance of IT, and manage risk within their environments. For more information about Blazent's Data Quality Management Platform or to request a demo, please contact sales(at)blazent(dot)com.
About Blazent
Blazent is the leader in Data Quality Management, helping organizations validate and transform data into actionable intelligence. Blazent enables enterprises and Managed Service Providers to make better business decisions based upon a unified view of complete and accurate information across the broadest range of data sources in the industry, significantly improving business outcomes. Blazent is headquartered in Silicon Valley. For more information, visit http://www.Blazent.com or follow us on Twitter @Blazent.