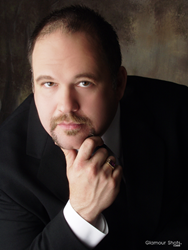 The era of thought that the world is happening to us and being unaware that we make the world happen, must end," said Abrims
Bethlehem, PA (PRWEB) June 15, 2016
Sahl Communications, Inc. is proud to announce that client, Lance Abrims', book, Harness Your Quantum Spirituality and Make It Work For You, has reached the number one rank in the Religion and Spirituality category on Amazon.com. The book encompasses a basic description of the nature of reality as it is manifested moment by moment. Following this description, specific instructions are given on how to control the outcome of the next moments by managing the quantum spirituality each human possesses.
This book targets spiritual seekers who are aware that there is more to our spiritual nature and lives than expressed in ancient dogmas. Presented in the text are new thoughts and strategies for engaging human experience that allow readers to better understand the nature of life and to play a more active role in determining their lives outcomes. Abrims' book provides technical information on the true nature of reality and spirituality, while engaging readers in practical solutions through the use of new understanding.
"The era of thought that the world is happening to us and being unaware that we make the world happen, must end," said Abrims. "The sooner we all understand that we create our reality, the light and the dark, the sooner our lives will be richer and our moment by moment experience brighter. This book is an instruction manual for moving in that transformational direction."
To purchase a paperback copy of the book or download to Kindle please click Amazon.com. The book is also for sale at audible.com.
Lance has been a public speaker since 1995 and serves as the Executive Director of a national veterans' service group. He is a lifetime member of the American Legion and the Veterans of Foreign Wars. His passion remains with growing leaders and assisting every leader and group member in discovering the very best they have to give and drawing those qualities to the forefront of their lives. Read more about the author, LanceAbrims.