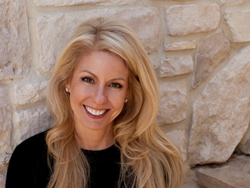 (PRWEB) June 14, 2016
Debi Hemmeter, one of the key leaders of the Lean In global community and a top business executive, will deliver the keynote address at John F. Kennedy University's 51st Commencement Ceremony on June 18, 2016 at the Paramount Theatre in Oakland. As Co-Founder of the Lean In Foundation, Ms. Hemmeter has promoted equality issues and inspired individuals to pursue their career goals, all qualities that align with the non-profit University's emphasis on social justice, leadership and community service.
"At JFK University, we are committed to a culture that respects and values all forms of diversity and sparks creativity, collaboration, and leadership." said Debra Bean, President of John F. Kennedy University. "We are honored to have Ms. Debi Hemmeter share her inspirational message with our graduates. She has made such a positive impact here in the Bay Area that spans globally, and her story of overcoming obstacles to achieve career ambitions is one that will resonate well with our students, graduates and alumni."
Based on the vision and book written Facebook COO Sheryl Sandberg, Lean In has brought renewed focus on issues of gender equality and ways that both men and women can support achieving this goal. The organization, which was co-founded by Sandberg and others including Ms. Hemmeter, has developed collaborations with groups such as the NBA, whose star athletes are currently featured in public service announcements encouraging men and women to support each other's careers by "leaning in" together.
Ms. Hemmeter was introduced to Ms. Sandberg after hearing her TED Talk regarding equality in the workplace. Together with two other co-founders, the group researched effective peer groups to identify best practices. From that research came the idea of forming "Lean In Circles" with all the tools delivered online and free. The circles are comprised of peers with like-minded ambitions and experiences to learn from each other via inspirational stories; education to teach leadership and communication skills; and a community network to stay connected. Today there are over 27,000 Lean In circles worldwide.
In addition to her public service contributions. Ms. Hemmeter has over 20 years of experience within the private sector with four Fortune 50 companies. She began her career at PepsiCo and Sara Lee in sales and marketing. After nearly 10 years in the consumer products segment she was recruited by Wells Fargo Bank where she specialized in retail banking strategy, marketing and business development. Debi then moved on to Bank of America and led one of their largest retail markets where she managed $3.4 billion in assets.
Along the way, Ms. Hemmeter learned first-hand many of the important Lean In Principles. When her role model Brenda Barnes, the first female CEO of a Fortune 500 company, stepped down from her position in 1997, reflecting on the challenges of balancing career and family, this caused Hemmeter to "lean back" as she too was a working mother, and feared she wouldn't be able to achieve all of her goals. Ms. Hemmeter is pleased to share her message with JFK University's graduates, many of whom are adult learners juggling and other responsibilities pursuing dreams of furthering their education and advancing career ambitions.
"I am excited to address JFK University graduates, who exemplify individual and team efforts of 'leaning in' to achieve their goals," Ms. Hemmeter said. "I have great respect for these students, many of whom maintain jobs and families while continuing their educational goals."
The 2016 Commencement Ceremony for JFK University graduates is set for 1:00 PM on Saturday, June 18 at the Paramount Theatre in Oakland. It will be presided over by Ms. Debra Bean, President of John F. Kennedy University. Nearly 350 graduates are expected to attend the ceremony, which includes students completing their degree programs online and at the University's campuses in Pleasant Hill, Berkeley and San Jose.