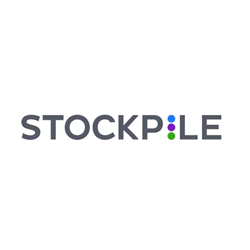 Palo Alto, CA (PRWEB) June 16, 2016
Stockpile (http://www.stockpile.com), the company that pioneered gift cards for stock, has acquired SparkGift, the Y-Combinator-backed e-gifting startup. The acquisition gives SparkGift's very active and loyal customer base a comprehensive gift giving platform, in addition to an easy and affordable brokerage experience that offers 99 cent stock trades.
"SparkGift has been an innovator in personalizing and democratizing the stock market for the millennial generation," said Stockpile founder and CEO Avi Lele. "SparkGift's co-founders Peggy Mangot and Bob Haigler share Stockpile's mission of making investing accessible to everyone and we're delighted to welcome the team to Stockpile."
"We have always believed that one gift can empower someone's financial future," said SparkGift co-founder and CEO Peggy Mangot. "By joining Stockpile, our customers will enjoy a feature-rich, integrated gifting and brokerage experience."
"As a close observer of the space, I'm thrilled to see these two highly innovative companies come together to make the stock market more accessible to everyone," noted Bain Capital Ventures' Managing Director Matt Harris. "My colleagues at Bain & Co were among the first to quantify how stock can be a powerful loyalty currency for consumers, and Stockpile is in a terrific position to help public companies capitalize on this opportunity."
About Stockpile
Stockpile is revolutionizing the investment world by making it easy and affordable for anyone to be able to buy, give, and own stock. Stockpile gift cards – available at retailers and online – can be redeemed for stock in your favorite companies. Buy them for yourself or give them to friends and family of any age, with no monthly fees or account minimum. Founded and headquartered in Palo Alto, Calif., Stockpile promotes financial inclusion, empowerment, and literacy by enabling access for all to the financial markets. To learn more about this convenient and delightful way to invest, visit http://www.stockpile.com.