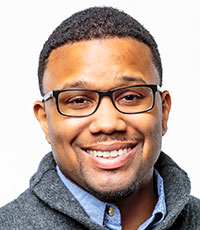 This grant will allow me to find the biological signatures that could potentially contribute to better understanding of metabolism, inflammation, and energy utilization driven by the gut microbiome.
(PRWEB) June 16, 2016
uBiome, the leading microbial genomics company, will double the number of academic researchers it will support after two projects tied for first place in a public vote to decide between six short-listed finalists. The two winning researchers, from the Yale School of Medicine and the University of Illinois at Chicago will therefore each receive up to $100,000 of uBiome microbiome testing kits and full laboratory analysis, fast-tracking studies of the vaginal microbiome of women with unexplained infertility, and the gut microbiome of athletes.
The first winner, Cindy Duke, MD, PhD, Clinical Instructor at the Yale School of Medicine, is aiming to explore the relationship between ovulation induction cycle medication protocol and the vaginal microbiome in women undergoing assisted reproduction. Cindy also hopes to identify changes in the vaginal microbiome amongst patients of different demographic profiles.
Jarrad T. Hampton-Marcell is the second winner. Jarrad is a PhD candidate in the lab of Dr. Rachel Poretsky, Assistant Professor of Microbial Ecology at the University of Illinois at Chicago. A former high school quarterback, Jarrad is seeking to understand how the gut microbiome can influence athletic performance via the mechanisms driving the interaction between microbial metabolism and host response.
uBiome launched the finals of its uBiome Microbiome Research Grant Competition in April this year after scores of applicants applied. They were shortlisted by the uBiome Scientific Executive Committee, then online voting was opened to the public, with thousands of preferences being expressed.
uBiome uses next generation high-throughput DNA sequencing technology to generate detailed analysis of the human microbiome, the ecosystem of trillions of bacteria which populate the human body, both in and on it.
While most of an individual's bacteria is found in the gut, there are dozens of other bacteria-harboring sites on the body, most with their own distinct microbial profiles. Individuals can have their own microbiomes tested by uBiome by providing a straightforward self-swabbed sample, returned by mail. Analysis is currently provided for five sites – gut, oral, nose, genitals, and skin.
Bacteria in the gut play a vital part in health, supporting digestion and the synthesis of vitamins. However pathogenic bacteria are associated with a range of conditions, some of them serious, such as celiac disease, inflammatory bowel disease – including both Crohn's disease and ulcerative colitis, irritable bowel syndrome, esophageal reflux and esophageal cancer, Clostridium difficile infection, colorectal cancer, and many others.
Cindy Duke believes her award will have a major impact on her work. "About one in eight couples in the US experience difficulty achieving pregnancy (infertility), and around one third of these cases are unexplained. It's an enormous problem, yet surprisingly little work has been done in exploring possible associations between the vaginal microbiome and infertility. uBiome's generous award will enable me to dramatically scale up the number of participants I can work with, greatly accelerating the progress of this impactful study."
Jarrad Hampton-Marcell is notes, "This grant will allow me to find the biological signatures that could potentially contribute to better understanding of metabolism, inflammation, and energy utilization driven by the gut microbiome and begin to understand how to create individualized (and affordable) treatments based on one's lifestyle. I am very grateful for this opportunity, and I thank uBiome for selecting me as one of their recipients for this grant."
Jessica Richman, Co-founder and CEO of uBiome, says: "We were delighted by both the volume and quality of the applications we received for our uBiome Microbiome Research Grant Competition, and I'm excited to see what these researchers learn as their studies progress. It's a great honor to be in a position to support such amazing scientists doing ground-breaking work in the microbiome."
uBiome was launched in 2012 by scientists and technologists educated at Stanford and UCSF after a crowdfunding campaign raised over $350,000 from citizen scientists, over triple its initial goal. The company is funded by Andreessen Horowitz, Y Combinator, and other leading investors.
uBiome's mission is to use big data to understand the human microbiome by giving users the power to learn about their bodies, perform experiments, and see how current research studies apply to them.
Contact:
Julie Taylor
julie(at)ubiome.com