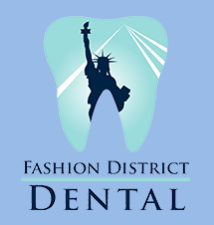 New York, NY (PRWEB) June 15, 2016
Dr. Justin Rashbaum, experienced dentist in New York, NY, now gives his patients the opportunity to receive revolutionary BIOLASE WaterLase iPlus 2.0™ laser dentistry treatments at his practice. While commonly used for gum disease treatments and the removal of tooth decay, laser procedures can also be used to remove lesions and whiten teeth while helping patients feel relaxed and comfortable during treatment.
Dr. Rashbaum is proud to be a trusted dentist in New York, NY who is qualified to perform common dental procedures with the help of the BIOLASE WaterLase iPlus 2.0™ laser dentistry system. The lightweight and ergonomic hand piece that comes with the system makes it easier for Dr. Rashbaum to treat hard-to-reach areas in the mouth that might be less accessible with other commonly-used tools. The system also offers the additional benefit of reducing cross-contamination risk thanks to its single-use tips that are intended to be replaced with new tips after each use. A wide variety of tips and accessories make it easier for Dr. Rashbaum to effectively customize treatments based on each patient's dental needs.
The BIOLASE WaterLase iPlus 2.0™ treatment system is surprisingly gentle, but it is also capable of cutting through the hardest oral tissues with relative ease. With a combination of energized water and concentrated pulses of laser light, the treatment system cuts through both soft and hard tissue with superior speed when compared to other commonly-used dental lasers. Despite its speed and ability to easily cut through hard oral tissues, the laser causes minimal levels of discomfort to the patient undergoing treatment. Some patients find that the BIOLASE WaterLase iPlus 2.0™ system is so gentle that they do not even need to receive injections of anesthetic before or during their laser treatments.
Individuals who need a dentist in New York, NY to treat their gum disease or tooth decay symptoms are invited to meet with Dr. Rashbaum. Laser dentistry appointments can be scheduled during daytime hours by calling Dr. Rashbaum's practice.
About the Doctor
Dr. Justin Rashbaum is an Ivy league trained general dentist offering personalized dental care for patients in New York, NY. Dr. Rashbaum and his team provide a wide range of services and are committed to high quality, professional care through the use of laser dentistry and other advanced techniques. To learn more about Dr. Rashbaum or the services he offers please visit his website at http://www.fashiondistrictdental.com or call (212) 391-1385 to schedule an appointment.