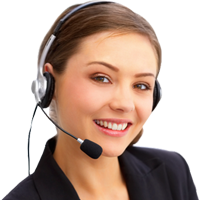 We're very excited about offering virtual assistant services
San Francisco, California (PRWEB) June 19, 2016
Call answering service provider Conversational recently announced that they will begin offering virtual assistant services through their proven company model of three staggered pricing plans for business clients of all sizes. The decision to branch out into offering virtual assistant services alongside call answering was the company's response to client requests for dedicated staffing that could take care of a wider range of tasks for a business.
In response to client requests, Conversational offered an exclusive trial of dedicated virtual assistant services to a limited number of existing clients before making the service available through their website. The services were available in two trial plan options: Flex time (ten hours per week) or half time (twenty hours per week).
Clients highly rated Conversational's virtual assistant services. Some asked for more availability and lower packages that featured less hours, so the company decided to offer three plans that include Startup, Entrepreneur, and Small Business.
By offering virtual assistant services in increments from ten hours to forty hours per month, the company expects to service a range of clients, from those that need someone to order lunch for the office and make a few reservations and calls each week to those who need a full time assistant that can handle any virtual or phone-related tasks.
Conversational reports some of the tasks virtual assistants can easily manage for business owners: Research, reservations, travel plans, email responses, blog comments and replies, social media scheduling, phone calls, ordering gifts, and event planning. By working with a virtual assistant instead of an in-house assistant, business owners could save money and office space while still being able to delegate a range of tasks to the virtual assistant.
Conversational's virtual assistants commit to each company they service as a dedicated assistant, acting as the point of contact for all virtual and phone related tasks. Each client reaches the same virtual assistant each time and always works with the same person, reducing confusion and enabling assistants to better serve clients.
Virtual assistant services seem like a natural progression for a company known for offering call answering services, Conversational CEO Tanya Lamont noted.
"By offering virtual receptionist, or call answering, services first, we were able to determine exactly who our target audience was and what types of tasks they needed someone to handle for them. Something we kept hearing from clients was, "Do you have larger monthly plans?" and "Can my virtual receptionist do social media, event planning, reservations, etc.?" That's when we decided to start offering those types of services on a very limited basis at first. That went over so well, we're very excited about offering virtual assistant services on a larger scale now."
Conversational is a call answering and virtual assistant service provider offering North American virtual and phone support for businesses of all sizes. The following virtual assistant packages are currently available: Startup (10 hours/month), Entrepreneur (20 hours/month), and Small Business (40 hours/month). Plan details are available on the company's website.
For more information about Conversational, please visit:
https://www.conversational.com
For Media Inquiries, please contact:
Conversational
(855) 933-3826