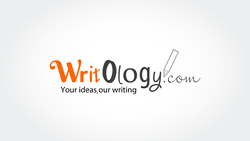 The main purpose of Writology.com is to make the entire process of cooperation between freelancers and customers seeking writing services easy and fair.
(PRWEB) June 21, 2016
Finally, Writology has developed and implemented the online platform that meets the needs and wants of people who deal with writing services. Many top-notch specialists have joined in to create the website where freelance writers and customers could come together and cooperate in the most convenient and professional environment. Experienced specialists have put every effort to incorporate as many useful features into this website as possible so that all users could have a trouble free experience every time they surf through the pages.
The main purpose of Writology.com is to make the entire process of cooperation between freelancers and customers seeking writing services easy and fair.
What is so special about Writology.com? There are dozens of websites for freelancers on the web, yet it is extremely hard to find the service that is safe to use.
Main Advantage – Guarantees!
Despite the fact that customers and writers communicate directly, without any interference, the team of administrators still monitors the process of the cooperation in order to maintain fair atmosphere and avoid fraud cases from both sides. That is the company's guarantee – writers are paid for their services while clients receive what they came for – well-written texts. It is important that customers never pay more than needed for a project and, on the other hand, it is crucial that a freelancer is always fairly rewarded for his/her labor. At Writology users are given absolute freedom: customers choose writers for their projects according to their own preferences, writers set their own prices; however, the support team is always there to provide support to both parties if something goes wrong. More than that, the company guarantees to provide back up for customers who are not satisfied with the quality of writing delivered by a freelancer. The Writology team is capable of taking on any writing project in case one is not happy with the chosen freelance writer.
Security
Other online writing companies demand that customers pay for the work right away, whereas Writology works according to a different scheme: the money customers pay right away for the order aren't released to the writer unless one approves the work. They are maintained on the Writology account. In case the writer fails to complete the project due to some circumstances, the administrator can either refund the money or have a Writology team of writers help with the project. Whenever customers have a situation with the order, the project can be reassigned to one of the qualified Writology writers (who are working as a back up to freelance writers) who will make sure the paper is going to be written without any errors and delivered within the shortest period of time.
A Better Place for Writers
Customers are important for the company as much as freelance writers. Therefore, Writology wants to welcome everyone who feels competent to provide high quality writing services to those looking for quality content. The company is looking for responsible, skillful and open-minded people from all over the world, who are ready to work in a competitive environment under strict deadlines to meet customers' needs. On the website every writer can find suitable writing project to work on while setting own prices for each type of service.
The company cares about freelancers and does its best to make the working process trouble-free. In the blog section of the website, one may find useful information on how to create Facebook personal order form – a convenient feature for promotion of writing services through the social network, which allows Facebook friends and random visitors of the page instantly order one's services. Such advantage definitely broadens the range of potential customers for many writers and contributes to the constant development as a freelance writer.
Features
Customers and writers are provided with guarantees
Free plagiarism reports
Customers do not pay by hourly rate
Convenient system to find the most suitable writer
Writing lab: writing templates, calculator, spell check, etc.
Free writing tests to check the level of English
Order form integration in Facebook
Opportunity to buy and sell prewritten texts
Editing services available upon request
Writology writing team that can handle any task
Fair pricing policy
Ability to give discounts using order forms
If interested in cooperation, don't hesitate to contact us at the website http://writology.com/. The support team is always willing to provide assistance and answer all of the questions.