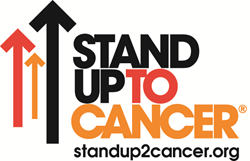 When cancer hits one of us, or our families, it hits us all.
Manassas, VA (PRWEB) June 20, 2016
New Horizon Security Services Inc., a privately owned security services firm headquartered in Manassas Virginia and specializing in armed and unarmed security in the Mid-Atlantic region recently celebrated 18 years in business.
To celebrate this milestone, the company and its employees decided to do something that would make a difference for the family-owned company and its employees. The result, a fundraiser to help put an end to cancer.
When cancer hits one of us, or our families, it hits us all. It's a disease that does not discriminate, and no one is immune. That's why a group of New Horizon Security employees came up with the "18 for 18" idea.
Marking the company's 18th anniversary, employees donated a modest $18 or more, and the company matched their donations. The result was a $1800.00 to Stand Up 2 Cancer to help advance their life-saving mission.
Cancer takes one person every minute. Every day in America 1600 people die despite the fact that the means to save them are literally within our reach. SU2C awards "Dream Team" grants to multi-institutional groups of scientists who work collaboratively, rather than competitively, to develop new treatments quickly in order to save lives now.
For more information on Stand Up 2 Cancer or for ways you can get involved visit: http://www.standup2cancer.org/
New Horizon Security
New Horizon Security specializes in providing high-quality armed and unarmed security officers throughout the Mid-Atlantic region in support of local and state government agencies, private businesses, commercial and retail properties, construction sites, residential communities, education facilities, and public service buildings. New Horizon Security also operates a certified training academy to train unarmed and armed security officers for the field. This training academy is open to the public as well. New Horizon Security is headquartered in Manassas, VA with satellite branches in Richmond, Harrisonburg, Newport News, Roanoke, and Danville, VA.
Learn more at newhorizonsecurity.com.