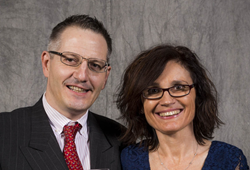 CHICAGO (PRWEB) June 19, 2016
RE/MAX Synergy, a leading real estate brokerage in the south and southwest suburbs of Chicago, is continuing its expansion with the opening of its fourth office, at 1345 S. Michigan Ave. in Chicago's South Loop.
The nearly 1,800 square-foot office is located just south of the busy intersection of Roosevelt Road and Michigan Avenue and within walking distance to major public transportation. With its large frontage on busy Michigan Avenue, this new office is built around an open concept with fully equipped stations allowing agents to stop by and work or simply relax enjoying a cappuccino or a glass of wine between appointments.
John Sackett, a long-time member of the RE/MAX Synergy management team and a South Loop resident, manages the office.
"The South Loop real estate market has recovered nicely. The area has quickly become one of the most desirable neighborhoods in Chicago and continues to offer a great opportunity for growth. There's a buzz in the South Loop again," said RE/MAX Synergy Broker/Owner Laurence Biscarrat.
"We have brokers and clients who currently live and work in the South Loop. Adding this office location will allow RE/MAX Synergy to better serve both those groups, as well as attract additional clients and add skilled brokers to our organization. We look forward to expanding our presence in the South Loop and neighboring communities." said RE/MAX Synergy Broker/Owner Renaud Biscarrat.
A Grand Opening event will take place on June 23 from 4 to 8 p.m. at the office. For further information, call the RE/MAX Synergy South Loop office at 312-313-7000.
RE/MAX Synergy has offices in Chicago, Flossmoor, Frankfort and Orland Park. For more information visit http://www.illinoissynergy.com.
RE/MAX agents consistently rank among the most productive in the industry. In 2015, RE/MAX Northern Illinois agents averaged 18 transaction sides. RE/MAX has been the leader in the northern Illinois real estate market since 1989 and is continually growing. The RE/MAX Northern Illinois network, with headquarters in Elgin, Ill., consists of more than 2,250 sales associates and 106 independently owned and operated RE/MAX offices that provide a full range of residential and commercial brokerage services. Its mobile real estate app, available for download at http://www.illinoisproperty.com, provides comprehensive information about residential and commercial property for sale in the region. The northern Illinois network is part of RE/MAX, a global real estate organization with 104,000+ sales associates in 90+ nations.
####
EDITOR'S NOTE: RE/MAX® is a registered trademark. Please spell in all caps. Thank you. This release is posted at blog.illinoisproperty.com.