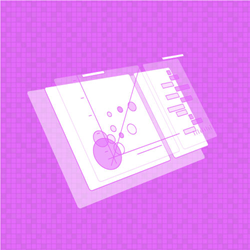 (PRWEB) June 22, 2016
Collabor8™ enables productive collaboration between risk-bearing entities and their network providers. Pulse8's solution alerts providers to gaps in documentation, coding, and quality; exchanges member-specific clinical information; and facilitates provider education about proper documentation and coding. Using tools and systems that complement the provider's workflow, Pulse8 can achieve uncommon results while minimizing provider abrasion and alert fatigue.
At the heart of Collabor8 is a Self-Service Portal for delivering member-specific "Provider Alerts" and a series of analytic dashboards for equipping risk-bearing entities to manage the process of engaging their network providers. The Collabor8 portal can be delivered independently or it can be embedded transparently within the customer's existing portal using Single Sign-On (SSO) and SAML technologies. The portal can be interwoven into providers' workflow and linked to their EMR systems to respectfully alert them to diagnostic coding opportunities. The dashboards and scorecards evaluate providers – from case mix and clinical performance to coding efficacy and diagnostic capture rates – in order to identify those in need of ongoing education and/or engagement. Taken together, Collabor8 fuels a strategy that improves gap closure and reinforces the face-to-face patient visit.
Collabor8's effectiveness is buttressed by field services that collaborate with provider relations and network management teams to deliver comprehensive risk adjustment documentation and coding education, onsite or via webinar, to network providers and their support staff. For plans seeking to out-source Intervention Management, Pulse8 directs an efficient provider strategy and manages intervention vendors to deliver the best possible ROI.
Key features making Collabor8 the most sensible approach to provider engagement include:

Dynamic Intervention Planning that identifies the right intervention with the right provider at the right time, so that physicians are engaged efficiently and only when necessary.
Provider Alerts supported by Member Clinical Profiles
Provider Feedback Loop that facilitates bi-directional communication between the provider and the gap analytical process.
Easily accessible, on-demand educational material that reinforces the importance of the provider's role in risk adjustment and Quality programs.
About Pulse8
Pulse8 is the only Healthcare Analytics and Technology Company delivering complete visibility into the efficacy of your Risk Adjustment and Quality Management programs. We enable health plans and at-risk providers to achieve the greatest financial impact in the ACA Commercial, Medicare Advantage, and Medicaid markets. By combining advanced analytic methodologies with extensive health plan experience, Pulse8 has developed a suite of uniquely pragmatic solutions that are revolutionizing risk adjustment and quality. Pulse8's flexible business intelligence tools offer real-time visibility into member and provider activities so our clients can apply the most cost-effective and appropriate interventions for closing gaps in documentation, coding, and quality. For more company information, please contact Scott Filiault at (732) 570-9095, visit us at http://www.Pulse8.com, or follow us on Twitter @Pulse8News.