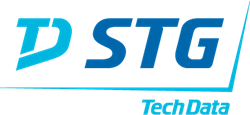 We want to thank our clients who trust us to deliver services on their behalf. - Aaron Zeper, Vice President
Phoenix, AZ (PRWEB) June 22, 2016
Signature Technology Group, a Tech Data Company, announced today that CRN®, a brand of The Channel Company, has named STG Tech Data to its 2016 Solution Provider 500 list. The SP500 list is CRN's annual ranking of the largest technology integrators, solution providers and IT consultants in North America by revenue.
The SP500 is CRN's predominant channel partner award list, serving as the industry standard for recognition of the most successful solution provider companies in the channel since 1995.
"STG, a Tech Data Company, is excited to be recognized as a member of the Service Provider 500 list for the second consecutive year. As we continue to enable our partners, this award validates our vision of becoming a top ten channel data center services provider." Charles Layne – President
"As we continue our growth and movement up the Solution Provider 500 list, we want to thank our clients who trust us to deliver services on their behalf.  Our commitment to being the leader in channel delivered services was strengthened this year, as we were acquired by Tech Data and have become their services division, focused on enhancing the value Solution Providers and VARs bring to their customers." Aaron Zeper – Vice President of Sales and Marketing
"The 2016 Solution Provider 500 represent a total, combined revenue of over $334 billion—a testament to their success in keeping pace with the rapidly changing demands of today's IT market," said Robert Faletra, CEO, The Channel Company. "This prestigious list recognizes those companies with the highest revenue and serves as a valuable industry resource for vendors seeking out top solution providers to partner with. We congratulate each of the Solution Provider 500 companies and look forward to their continued success."
A sampling from the 2016 Solution Provider 500 list will be featured in the June issue of CRN Magazine and at http://www.CRN.com/sp500.
Follow STG Tech Data: LinkedIn, Facebook, and Twitter
About STG Tech Data
Signature Technology Group (STG) is a wholly owned subsidiary of Tech Data Corporation in operation for over 25 years. The STG mission is to provide data center services that allow companies to maximize their technology investments. As a top ten channel Data Center Services provider, we are growing our employees, our customer base, and our revenue, as we collaborate to deliver legendary service. Through our channel partnerships, we serve all types of commercial and public sector entities, including: Fortune 100 companies, small private firms, state, local and federal government agencies, and educational institutions. We have technicians deployed in our customers' IT environments, supporting over 300,000 devices throughout North America.