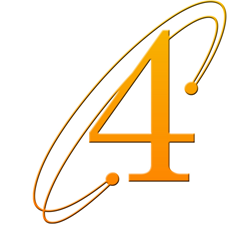 "This represents another important step for Exchange4free to offer the most comprehensive suite of remittance and foreign exchange related products at the very best pricing to the market"
(PRWEB) June 24, 2016
Exchange4free has recently announced the launch of their brand new service offering clients the ability to buy and send airtime top-up at the very best rates and costs in the market.
According to ITWeb Wireless, "Mobile international remittances, including airtime top-ups via mobile phones, will exceed $25 billion by 2018, up 67% from an estimated $15 billion in 2015."
It has been recorded that 80% of mobile phones worldwide are prepaid. These subscribers perform $55 billion (USD) in top-ups per year. This is a booming industry that Exchange4free is excited to get involved in.
Exchange4free's highly competitive pricing model, cutting-edge, unique and professional service allows diaspora communities to buy airtime and send the gift of talk to their friends and families back home.
Commenting on the announcement, Director, Mark Lawson says, "Exchange4free is expanding its offerings, enabling customers to do more. With our new Airtime Top-Up Service we have created the opportunity to deliver this amazing micro remittance to our customers – thus connecting more people and further enabling them to keep in touch globally."
"Even though mobile reloads are for small amounts, they go a long way towards helping our families overseas."
The new airtime top-up service compliments Exchange4free's existing money transfer service where customers can send money to over 100 countries worldwide with no fees or commissions on all amounts with highly competitive exchange rates.
"This represents another important step for Exchange4free to offer the most comprehensive suite of remittance and foreign exchange related products at the very best pricing to the market".
About Exchange4free
Exchange4free is a leading international money transfer and payments company licenced by the Financial Conduct Authority offering free money transfer to over 100 countries worldwide.
Serving over 50 000 clients, the company currently offers a wide variety of foreign exchange related products including remittances, high value forex transfers, international payment services as well as white label and technology solutions to banks, money service businesses, payment gateways, MNO's and others.
Exchange4free's head office is located in London, United Kingdom with further offices in South Africa, Switzerland, Canada, Australia and Israel.