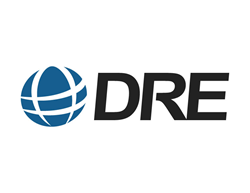 Louisville, Ky. (PRWEB) June 22, 2016
DRE Veterinary — a new and professionally refurbished equipment supplier — is pleased to announce that it will be attending the 2016 Pacific Veterinary Conference June 23-26 in San Francisco.
DRE Equipment Expert Alex Crowe will be showcasing a full selection of veterinary equipment in booth 104, including models from the DRE line of vital signs monitors. The company carries a wide variety of vital signs monitoring equipment, designed to suit the needs of any veterinary facility.
The all-new DRE Waveline Nano CO2 is a portable unit designed specifically for veterinary practices that require mobile monitoring. Weighing less than 10 ounces, the Waveline Nano CO2 fits easily into the palm of your hand, allowing you to measure SpO2, EtCO2, RESP and BPM on the go — making the unit perfect for veterinary offices, emergency medicine and mobile use. The DRE Waveline Nano CO2 is available with mainstream or sidestream CO2 configurations.
The DRE Waveline VS is a full-featured veterinary monitor suitable for felines, canines and other animals. The Waveline VS is outfitted with all of the necessary monitoring parameters: 3 or 5-lead ECG, RESP, SpO2, NIBP, PR and 2 TEMP. A VGA output, Respironics CO2 and a thermal recorder are available as additional options.
Crowe will also be featuring these DRE customer favorites at PacVet 2016:

DRE Waveline Touch Vital Signs Monitor
DRE Citadel 180 ESU
DRE Portable Vision LED Surgery Lights
DRE Edge V-Top Table
Connect with Alex Crowe on LinkedIn, and meet him in San Francisco in booth 104. For more information on upcoming meetings and trade shows, visit the Medical Trade Shows and Conventions Calendar Schedule — a continually update, free resource.
About DRE Veterinary
DRE Veterinary provides a combination of new and professionally refurbished used medical equipment to veterinarians, veterinary surgery centers, research facilities, universities and technical schools. For more than 25 years, DRE Veterinary has worked with many of North America's top veterinary facilities and organizations, providing products and services that save time and money, and allow veterinary surgeons to do the things they do best. DRE Veterinary is located in Louisville, Ky.